Caltrans District 3 - Division of Planning, Local Assistance, and Sustainability (DPLAS)
Caltrans District 3 - Division of Planning, Local Assistance, and Sustainability (DPLAS)
The Division of Planning, Local Assistance, and Sustainability (DPLAS) is an interdisciplinary team of transportation planners, engineers, and support staff work cooperatively together to meet California's transportation needs while being sensitive to the needs of our communities and partners in the planning process.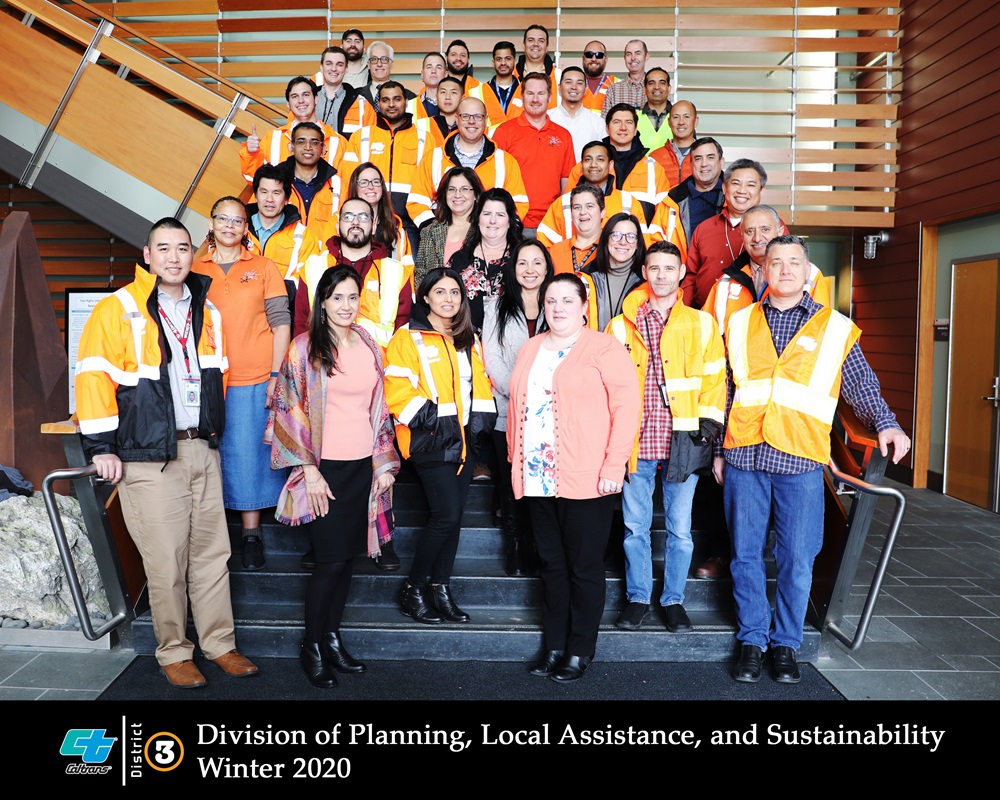 Advance Planning
Advance Planning develops Project Initiation Documents (PIDs) and provides quality assurance review of PIDs developed by local agencies for projects on the State Highway System (SHS) in the 11 counties covered by District 3. PIDs are required to be developed and approved by Caltrans before any major or high complexity project can be programmed and constructed on the SHS. Projects requiring a PID must be identified in a Regional Transportation Planning Agency or Caltrans plan, such as a Regional Transportation Plan or 10-Year SHOPP Plan.
Advance Planning, Modeling and Forecasting
The primary function of the Advance Planning, Modeling and Forecasting Branch is to provide critical project travel analysis of past, present and future traffic volumes, turn movements as well as other operational characteristics.
Regional Planning
The Regional Planning Branches are responsible for grant management, oversight, policy implementation, and local develop intergovernmental review (LD-IGR). To learn more about each branch, click here. For more information and specialist activities, see below.
Local Assistance
The Office of Local Assistance oversees the authorization, allocation, and reimbursement of federal and state funds made available to the cities, counties, and regional agencies in District 3 for their transportation projects. For project delivery resources and additional information about the Local Assistance team, follow this link.
Sustainability
For more information on District 3's sustainability efforts, please contact Dianira Soto at: Dianira.Soto@dot.ca.gov.
Note: Caltrans is currently remediating documents for ADA compliance. If you are looking for a specific document, please contact Shannon Roberts: Shannon.T.Roberts@dot.ca.gov