District: District 3 - Marysville
Contact: Kevin Murphy
Phone: 530-812-7282
FOR IMMEDIATE RELEASE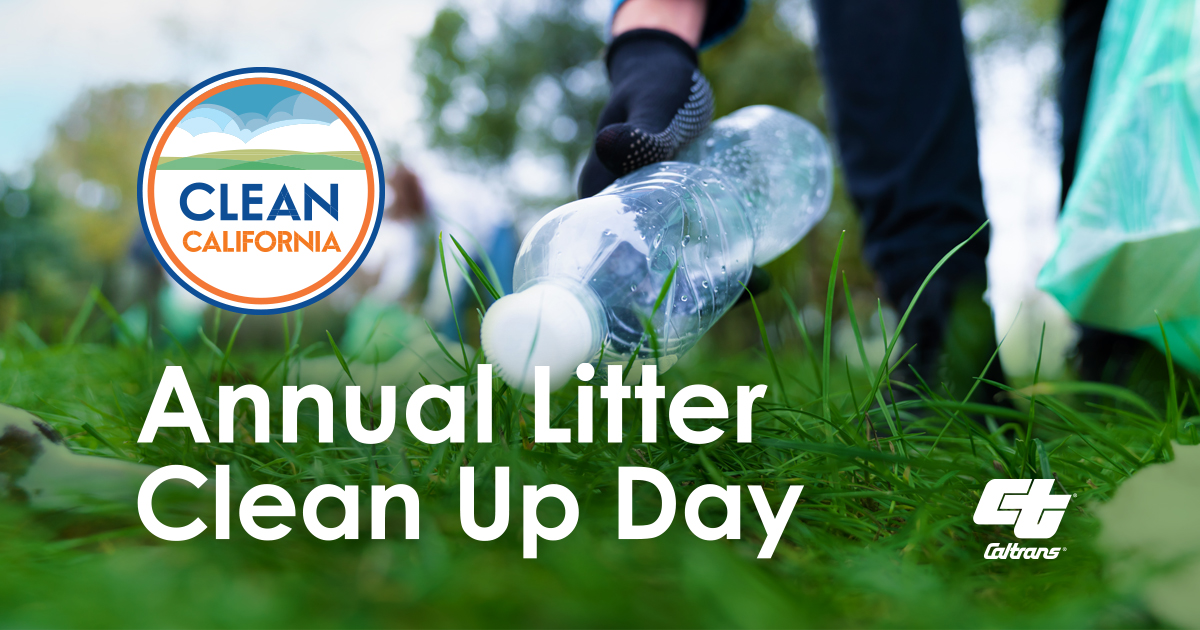 MARYSVILLE – Caltrans held its Litter Cleanup Day today with crews and volunteers removing trash and debris along highways throughout the state. District 3 maintenance crews are responsible for 4,385 lane miles of highways in 11 counties.
Litter Cleanup Day is part of Governor Gavin Newsom's Clean California initiative, a sweeping $1.1 billion, multiyear effort led by Caltrans to keep roads and waterways free of litter, create thousands of jobs and transform state and local public spaces through beautification efforts.
"Litter on our roadways pollutes waterways, threatens wildlife and increases the risk of fire," said Caltrans Acting Director Steven Keck. "Californians can be part of the solution by disposing of garbage responsibly, securing cargo properly and volunteering to collect litter through the Adopt-A-Highway program."
Motorists can help prevent highway litter by following a few basic travel behaviors:
Keep a trash bag in your vehicle and always dispose of garbage appropriately.
Properly extinguish cigarettes and cigars, and never throw any item, particularly one that is lit, from a vehicle.
Always cover and properly secure cargo or materials hauled in truck beds to prevent items from falling off the vehicle.
Volunteer to adopt a California highway and remove litter.
In January, Caltrans announced a Clean California incentive program that offers up to $250 per month to Adopt-A-Highway volunteers who pick up litter along state highways. Since the program's inception in 1989, more than 120,000 Californians have cleaned more than 15,000 shoulder-miles of roadside. The incentives augment the overall goals of the Clean California program to maintain and beautify the state's roadways.
Since launching Clean California in July 2021, Caltrans has removed more than 630,000 cubic yards of litter from state highways – the equivalent of 10,600 tons or enough to fill 193 Olympic-size swimming pools – and hired 700 new team members as part of Clean California, including 482 maintenance workers who collect litter and remove graffiti. For more information, visit CleanCA.com.
###
| CleanCA.com | #CleanCA | #BeWorkZoneAlert | Twitter | Facebook | Instagram |