Northbound Weed Airport SRRA to close for renovations on July 6
Northbound Weed Airport SRRA to close for renovations on July 6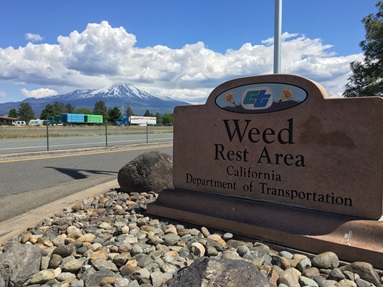 Caltrans District 2 will begin upgrading quality public water and wastewater systems at the northbound and southbound Weed Airport Safety Roadside Rest Areas off I-5 in Siskiyou County beginning July 6, 2021.
The northbound Weed Airport SRRA will be closed on July 6, 2021 with an anticipated reopening date in late October. Starting in October, the southbound Weed Airport SRRA will be closed for renovations.
Please consider these closures when finalizing your travel plan through this area.
Work will include a complete revamping of the wastewater system, new water lines, new toilets and waterless urinals, and new wells. The existing lift station/pump will be removed, and a larger replacement lift station will be installed.
Please call 530-225-3426 or email us with questions. Updates on District 2 projects can also be found on our Facebook and Twitter pages.