Siskiyou 5 Clear Recovery Zone Project
Siskiyou 5 Clear Recovery Zone Project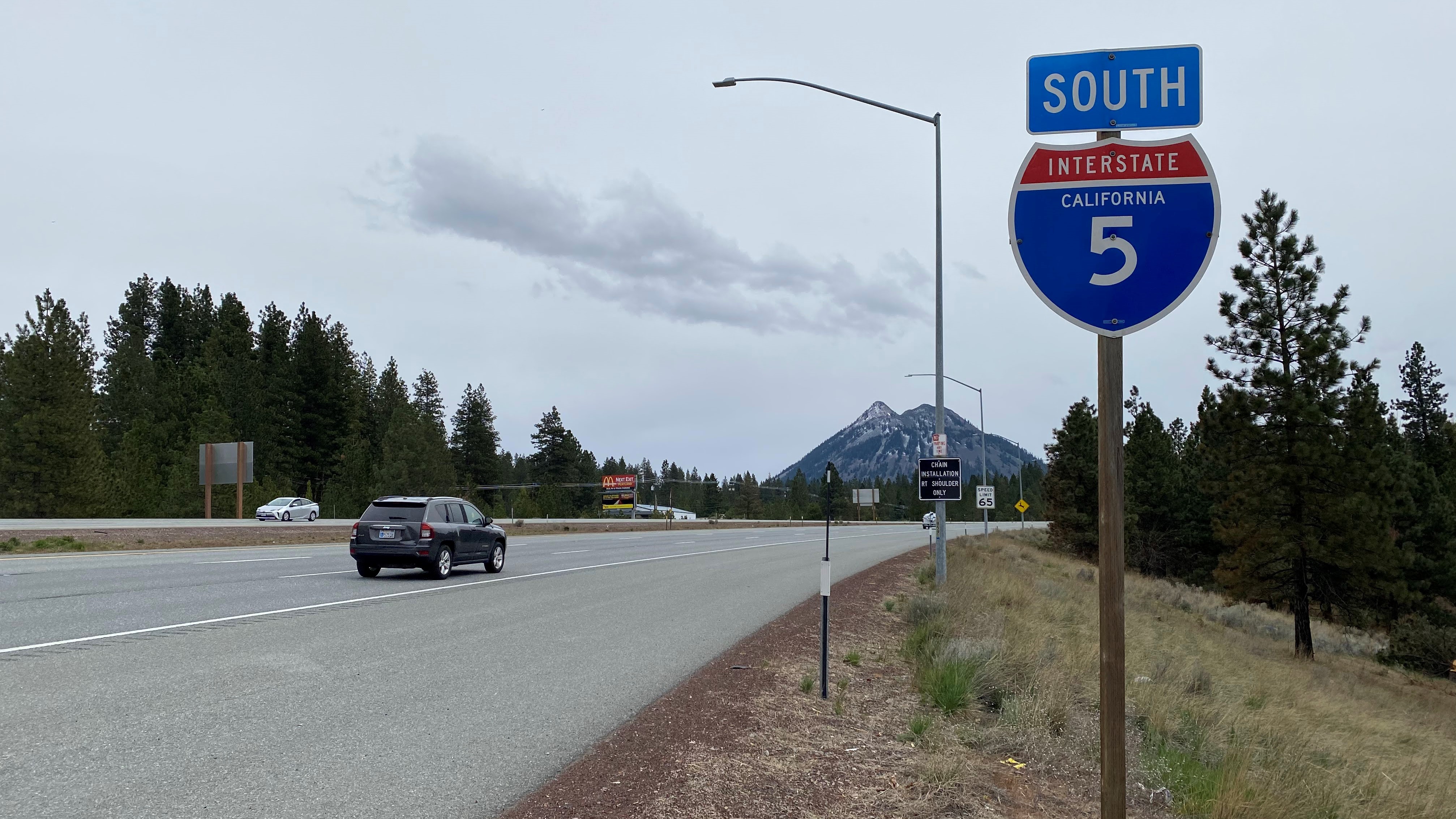 The Project:
The Siskiyou 5 CRZ Project aims to improve the clear recovery zone at multiple locations along Interstate 5 in Siskiyou County from just north of the Ream Avenue Overcrossing in Mount Shasta to just south of the Hilt Road Overcrossing in Hornbrook.
Project Benefits:
Project will improve the clear recovery zone which is an unobstructed area beyond the edge of the road which will give drivers an opportunity to regain control should they lose control of their vehicle.
Project Includes:
This project will bring several identified locations up to current design standards for Clear Recover Zones in order to enhance safety. Work will involve tree removal, excavating and installing metal beam guard rail at various previously identified locations along Interstate 5.
Current Project Schedule:
There are an estimated 120 working days for this project. Construction is scheduled to occur between April and October 2022. Work is scheduled to begin at the southernmost end of the project near Ream Avenue and proceed north. Equipment staging and installation of construction area signs will begin late April 2022. In the following weeks, crews will clear obstacles and conduct roadway excavation.
Daily shoulder and/or lane closures are expected throughout the duration of the project. Speed limits will also be reduced by 10mph when lane closures are in place. Crews will work Monday through Friday with no weekend work anticipated. This project is anticipated to take 60 working days to complete.
Some night work is scheduled on the northbound side of I-5 just south of the West Lake Street exit in Mount Shasta. This work is scheduled to take place in June and will last two or three nights. There will be equipment noise including backup alarms for this work during this time.
Receive Updates:
Follow Caltrans District 2 on Facebook and Twitter.
Sign up for our email list here.
Contacts:
Project Manager: Mike Feakes
Public Information Officer: Mario Montalvo