State Route 70 Permanent Restoration in Plumas County
State Route 70 Permanent Restoration in Plumas County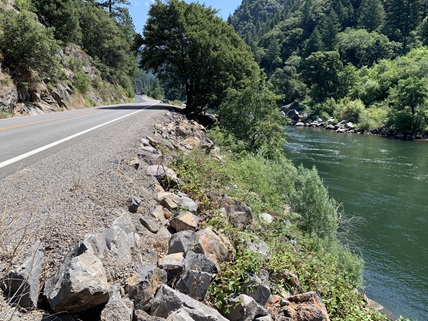 This project along State Route 70 in Plumas County will repair rock slope protection and stabilize the roadway embankment from the Butte County line to 3.1 miles west of the State Route 89 intersection.
This project will also include the permanent restoration of multiple storm damage slope failures along the North Fork Feather River and the installation of a retaining wall from post miles 20.5 to 20.9.
There are 250 working days planned for this project which will span two seasons. All working days will require one-way, reversing traffic control with speed reductions and minimal delays.
Construction is scheduled to occur between August 2021 and October 2023.