Burnt Juntion Drapery Project
Burnt Junction Drapery
Project Summary
The California Department of Transportation (Caltrans District 2), in conjunction with Access Limited Construction, is preparing to begin work on the Burnt Junction Drapery Project on State Route 299 in Trinity County. The $7 million project will install mesh drapery systems and create enhanced rockfall catchments at two locations along SR 299:
Near Burnt Ranch, from 0.4 miles east of Hennessey Road to 0.3 miles west of Burnt Ranch School Road
Near Junction City, from the Canyon Creek Bridge to 0.5 miles west of that location
Also included in the project will be the extension or replacement of culverts systems and repair of roadway surfaces.
Status
Construction activities are tentatively planned to start on April 20 at both locations. Motorists will encounter one-way traffic control with up to 20-minute delays at each location, Monday through Friday during daytime hours. As the project progresses, longer delay times are anticipated due to rock scaling, blasting, and helicopter operations. Motorists are urged to slow down and drive carefully in and around construction areas and allot extra time for delays. The project is currently anticipated to be completed by November.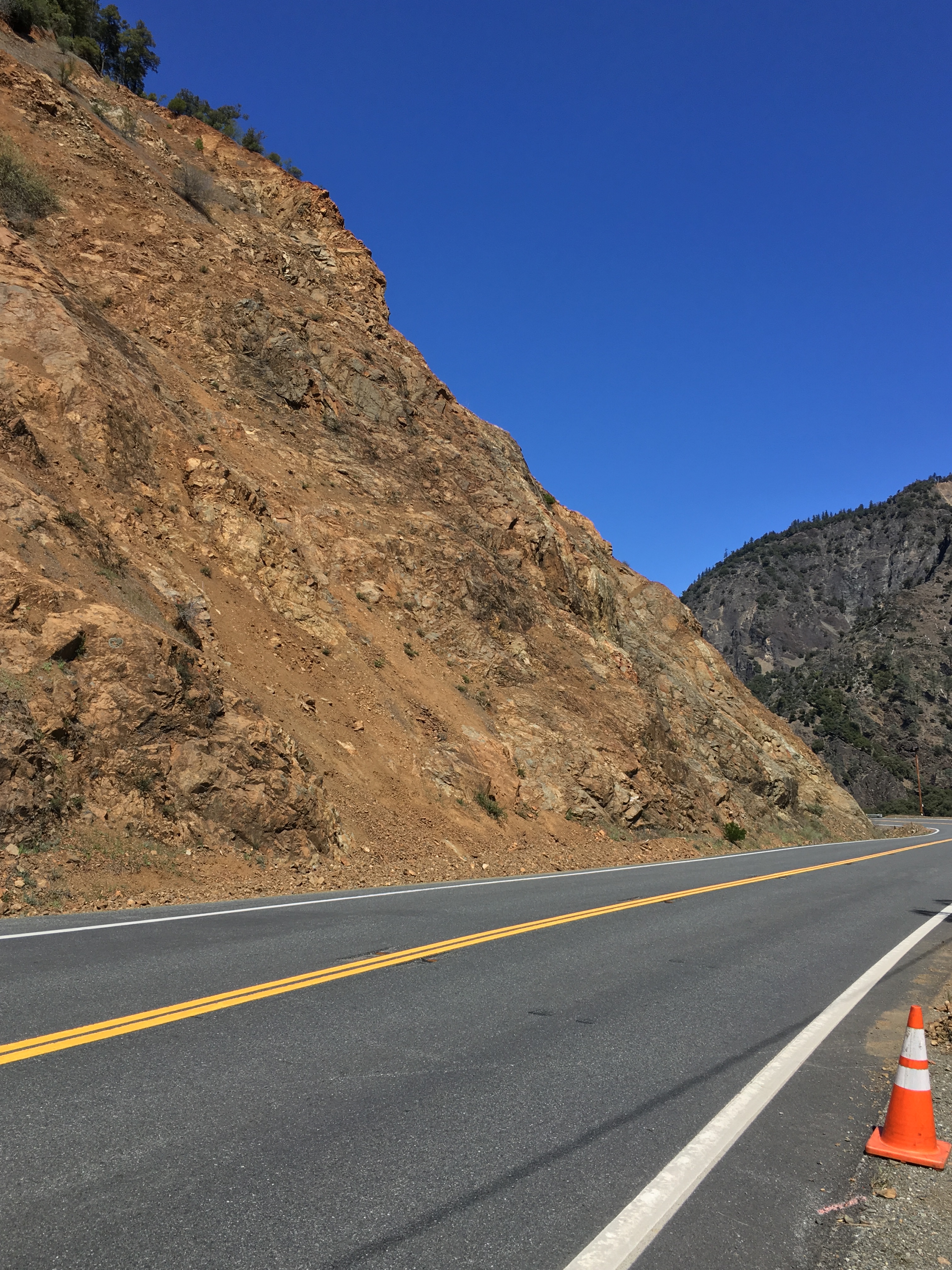 Burnt Juntion Drapery Project