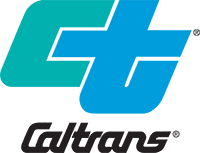 District: District 11 – San Diego and Imperial Counties
Contact: Judy Walsh-Jackson
Phone: (619) 688-6670
SAN DIEGO — Once again, Caltrans District 11 is hosting a free, in-person procurement and resource fair at its headquarters office in Old Town at 4050 Taylor Street on Wednesday, August 30, from 9 a.m. to Noon.
The 19th Annual Procurement and Resource Fair is being held in partnership with the San Diego Public Agency Consortium. It is intended for small businesses to engage with and connect with over 70 exhibitors and primes from the construction, architectural, and engineering fields. During this event, small businesses will be able to network with local agencies, primes, and Caltrans purchasers and meet with many resource partners to assist them in growing their small business.
After our Procurement and Resource Fair in 2022, we provided over $300,000 in contracts to Small Businesses who attended the event, and we look forward to providing the same contracting opportunities to small businesses for this year's event.
Public agency partners for the event include the Port of San Diego, SANDAG, MTS, the San Diego County Water Authority, the San Diego International Airport, the County of San Diego, UC San Diego, the San Diego Unified School District, and the Small Business Administration. Contractor partners include AECOM, Kleinfelder Construction Services, Skanska, and many more.
In addition, Caltrans will have information available about our $250-a-month stipend for businesses who want to participate in the Adopt-A-Highway Program.