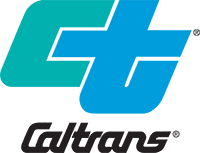 Distrito: Distrito 11 – Condados de San Diego e Imperial
Contacto: ct.public.information.d11@dot.ca.gov
Teléfono: (619) 688-6670
SAN DIEGO, Calif. — Caltrans in partnership with SANDAG and the City of San Diego jointly studied improving local and regional traffic operations at the State Route 56 (SR-56)/ Interstate 5 (I-5) Interchange. In June of 2017, Caltrans selected the Direct Connector Alternative (Alt #2) as the preferred alternative. The Direct Connector Alternative consisted of two direct freeway-to-freeway connector ramps, connecting westbound SR-56 to northbound I-5 and southbound I-5 to eastbound SR-56. Given changes in state priorities, reductions in population growth, limited available funding and the development of new alternative mobility solutions Caltrans is amending the preferred alternative to select the Hybrid Alternative (Alt #4). The Hybrid Alternative would construct the westbound SR-56 to northbound I-5 direct connector and operational improvements to facilitate ingress and egress from SR 56 and Interstate 5.
The improvements in the Hybrid Alternative are being constructed in two phases to provide near term improvements on SR 56 and to align with anticipated funding. The project phases are as follows:
Phase 1: Construct an HOV Operational lane in each direction on SR 56 between El Camino Real and Gonzales Creek Bridge.
Phase 2: Build the direct connector from westbound SR 56 to northbound I-5, replace and enhance the Del Mar Heights Road overcrossing, and construct an additional westbound lane on SR 56.
Phase 1 is currently funded through design and the anticipated start of construction is early 2023. Phase 2 is currently unfunded.

---
Para información del tránsito vehicular en tiempo real, incluyendo velocidad del tránsito vehicular, así como cierres de carriles y carreteras debido a actividades de construcción y mantenimiento, visite http://quickmap.dot.ca.gov/ Síganos en Twitter www.twitter.com/SDCaltrans y dele Me Gusta en Facebook www.facebook.com/CaltransDistrict11 para estar al tanto de las noticias relacionadas con el transporte estatal en los condados de San Diego e Imperial.