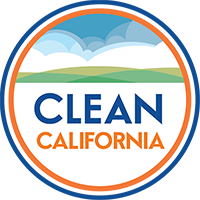 District: District 11 – San Diego and Imperial Counties
Contact: Nicholas.Buenviaje@dot.ca.gov
Barbara.C.Moreno@dot.ca.gov
Phone: (619) 688-6670
SAN DIEGO – Caltrans is celebrating Earth Day with free Dump Day events throughout California on Saturday, April 23 – including District 11 in San Diego and Imperial counties. Caltrans welcomes you to bring non-hazardous, unwanted items to the nearest Dump Day event for free disposal.
The statewide Dump Day events are made possible through Governor Gavin Newsom's Clean California initiative, a sweeping $1.1 billion, multiyear clean-up effort led by Caltrans to keep roads and waterways free of litter, create thousands of jobs and transform state and local public spaces through beautification efforts.
"The best way to keep California clean is not to trash it in the first place," said Caltrans Acting Director Steven Keck. "Clean California's goal is to make sure trash never reaches our roadsides or waterways. These Dump Day events discourage illegal dumping along highways and roads by giving people throughout the state a convenient place to dispose of bulky items safely, properly, and at no cost."
Caltrans will have staff on-site to accept household waste and approved debris free of charge. Dump Day events will take place at the following locations in San Diego and Imperial County:
The Caltrans Kearny Mesa Maintenance Yard – (7179 Opportunity Road, San Diego) from 8 a.m. to 12 p.m. or until capacity is reached at the site.
El Centro Maintenance Yard – (1102 Montenegro Way, El Centro-) from 7 a.m. to 11 a.m. or until capacity is reached at the site.
Brawley Yard (200 South Palm Avenue, Brawley) from 7 a.m. to 11 a.m. or until capacity is reached at the site.
Free Dump Day collection is limited to household items. No treated wood waste, asbestos or construction debris, compressed gas, hazardous waste (paint, batteries, oils, flammables, aerosols, concrete, etc.), and e-waste (televisions, computer/stereo equipment, microwaves, refrigerators, etc.) will be accepted.
Caltrans reminds motorists to properly secure and tarp all cargo loads prior to driving. Transporting unsecured loads is unsafe, illegal, and pollutes California's roads and waterways. Loads that are not tied down, enclosed, or secured by tarps or other means, will not be accepted.
Tips for securing your load:
Completely cover loads with tarps or cargo nets. Debris can escape from gaps.
Remove loose material and trash before driving.
Don't overload – keep materials level with your truck bed.
Put light items lower, tie large items to the vehicle for traffic safety.
In addition, Caltrans Maintenance crews will close a three-mile segment of State Route 125 (SR-125) on two consecutive Saturdays beginning, April 23 for several simultaneous maintenance operations. The efforts are part of the statewide Clean California initiative to clean up trash and debris and beautify public areas along highways and will allow crews to conduct maintenance in an efficient manner and access areas that might otherwise be unsafe.
On Saturday, April 23, northbound SR-125 will be fully closed from Jamacha Boulevard to State Route 94 (SR-94) from 4 a.m. to 3 p.m. Northbound SR-125 on- and off-ramps will also be closed.
Crews will close southbound SR-125 from SR-94 to Jamacha Road the following Saturday, April 30, from 4 a.m. to 4 p.m. The closure includes the southbound SR-125 on- and off-ramps.
During this time, multiple crews will use the full freeway closures to remove litter and graffiti, repair roads, fill potholes and gaps, fix signs and safety barriers, clean storm drains, conduct electrical work, and create defensible space for fire safety. Adopt-A-Highway volunteers will contribute to the litter removal efforts. Motorists are encouraged to plan ahead to find other routes, if possible.
Caltrans has hosted 72 free Dump Day events since July and collected more than 18,000 cubic yards (more than 300 tons) of trash. Items collected include 7,719 tires, 1,973 mattresses, 804 appliances (including 295 refrigerators), and a hot tub. The Caltrans News Flash video below, highlights recent Clean California Dump Day community events in Kern, Inyo, and Mono counties.
Since launching Clean California in July, Caltrans has removed more than 536,000 cubic yards of litter from state highways – the equivalent of 9,000 tons or enough to fill 164 Olympic-size swimming pools – and hired 678 new team members as part of Clean California, including 526 maintenance workers who collect litter and remove graffiti. For more information, visit CleanCA.com.
---
For real-time traffic information including traffic speed, lane and road closures due to construction and maintenance activities, and more, go to http://quickmap.dot.ca.gov/
Follow @SDCaltrans on Twitter and @D11Caltrans on Instagram; and like Caltrans District 11 on Facebook at www.facebook.com/SDCaltrans for news related to state transportation in San Diego and Imperial counties.