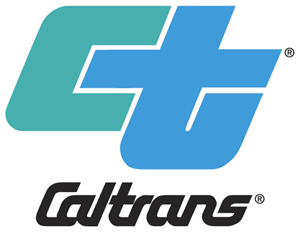 District: District 11 – San Diego and Imperial Counties
Contact: Nicholas.Buenviaje@dot.ca.gov
Phone: (619) 688-6670
NATIONAL CITY – Leaders from the California Department of Transportation (Caltrans) and San Diego Association of Governments (SANDAG) joined SANDAG Chair and Encinitas Mayor Catherine Blakespear, San Diego County Supervisor Nora Vargas, National City Mayor Alejandra Sotelo-Solis, and Chula Vista Mayor Mary Casillas Salas to celebrate the completion of safety improvements on the Sweetwater River Bridge over Interstate 805 (I-805) south of State Route 54 (SR-54) and five new sound wall segments along I-805 in National City and Chula Vista. The project also repaved the Sweetwater River Bike Path that runs parallel along SR- 54.
The transportation enhancements were made possible by $42 million of federal, state, and local programs including the Regional Surface Transportation Program, TransNet, and $26.5 million from Senate Bill (SB) 1, the Road Repair and Accountability Act of 2017.
"Through SB 1, we are making thousands of transportation improvements across the state – from fixing aging infrastructure to developing efficient and convenient pedestrian, bike and transit options. This work on the Sweetwater River Bridge and bike path, the sound walls, and other improvements are part of a series of enhancements made by SANDAG and Caltrans on the I-805 corridor. We continue to invest in South County infrastructure and the communities who rely upon quality mobility options," said Caltrans Corridor Project Director Karen Jewel.
The widening of the Sweetwater River Bridge increased the existing shoulder and lane widths, upgraded roadway signs, lighting, metal beam guard rails, concrete barriers, and landscaping.
At the event, local leaders also recognized the construction of new sound wall segments, which is also part of the I-805 South Express Lanes Project which began construction in 2012. Other achievements include the addition of eight miles of Carpool/High Occupancy Vehicle (HOV) lanes, additional sound walls, auxiliary lanes, and the East Palomar Street Transit Station, Direct Access Ramp (DAR), and Park & Ride.
Caltrans and SANDAG also commemorated additional completed, current, and upcoming South County infrastructure projects including the South Bay Rapid, Bus on Shoulder, State Route 11/Otay Mesa East Port of Entry, and Bayshore Bikeway projects.
"The collaboration between SANDAG, Caltrans, MTS, Chula Vista, National City, Imperial Beach, San Diego, and the County of San Diego is a true testament to what we can accomplish when we work together as a region," said SANDAG Chair Blakespear. "These South County transportation improvements demonstrate how we can continue to deliver meaningful improvements that will ensure our transportation system is faster, fairer, and cleaner now and in the future."
The I-805 serves some of the most heavily populated communities and key employment centers in the region. It is also a critical corridor for international traffic, beginning less than one mile from the U.S.-Mexico border. I-805 provides access to South County communities, San Diego's urban core, Mission Valley, Sorrento Valley, and the Miramar Marine Corps Air Station. It also connects to major east-west routes providing access to Downtown San Diego and East County communities. The completion of these projects, along with the substantial existing investments in transportation infrastructure throughout South County, supports the regional vision for a comprehensive transportation system that improves quality of life, advances social equity, and preserves the environment for generations to come.
About the I-805 South Express Lanes project
The I-805 South Express Lanes Project area is approximately 11 miles long, between East Palomar Street in Chula Vista and the I-805/SR 15 interchange in San Diego. The project included the addition of Carpool/High Occupancy Vehicle (HOV) Lanes within the freeway median, the construction of a Direct Access Ramp (DAR) at East Palomar Street in Chula Vista that connects to the Carpool/HOV Lanes, as well as intermediate access points, direct connectors, and park & ride locations. The current phase of the project included improvements to the Sweetwater River Bridge and the recent completion of five sound walls segments along the project area to help abate freeway noise and enhance the quality of life for neighboring communities.
About Senate Bill 1- Road Repair and Accountability Act of 2017
SB 1 provides $5 billion in transportation funding annually split between the state and local agencies. Road projects progress through construction phases more quickly based on the availability of SB 1 funds, including projects that are partially funded by SB 1. For more information about other transportation projects funded by SB 1, visit www.rebuildingca.ca.gov.
---
For real-time traffic information including traffic speed, lane and road closures due to construction and maintenance activities, and more, go to http://quickmap.dot.ca.gov/
Construction During COVID-19 Pandemic: Public works construction is deemed essential and our partners, contractors, and workers are following U.S. Center for Disease Control and California Department of Public Health guidelines at all construction sites. For more information about COVID-19, visit: covid19.ca.gov
Follow @SDCaltrans on Twitter and @D11Caltrans on Instagram; and like Caltrans District 11 on Facebook at www.facebook.com/SDCaltrans for news related to state transportation in San Diego and Imperial counties.