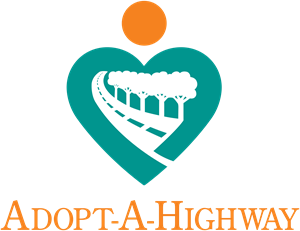 District: District 11 – San Diego and Imperial Counties
Contact: Nicholas.Buenviaje@dot.ca.gov
Phone: (619) 688-6670
SAN DIEGO —On Saturday, Caltrans was joined by California Assembly Member Dr. Akilah Weber and San Diego City Councilmember Monica Montgomery Steppe on State Route 94 (SR-94) to recognize workers and community leaders who are helping clean California's roadsides and public spaces. Officials also spoke about the Clean California initiative and litter removal efforts during the third consecutive weekend closure of State Route 94 (SR-94) for maintenance.
Caltrans recently joined Governor Gavin Newsom and Secretary David Kim of the California State Transportation Agency to announce the Clean California initiative- a $1.5 billion investment over the next three years to clean California's transportation system and create an estimated 15,000 new jobs. Under the proposed plan, Caltrans will partner with local governments to collect trash, commission public art, beautify the transportation network across California communities, and educate the public about the harms of littering.
"These full freeway closures to maintain our transportation system are a culmination of the efforts and partnerships we have made with our communities and local leaders so far. This is only the beginning of what we can accomplish together to clean California" said Caltrans District Director Gustavo Dallarda. "The initiative would give us the tools to build on our efforts to beautify our region, starting with the areas that need it most" he added.
Despite the increases in trash and littering over the last year, Caltrans and community groups have made significant advancements. During 2020, Caltrans and partners removed 26,095 cubic yards of litter and debris from San Diego roadways, an average of more than 700 bags worth of litter removed daily during a five-day work week. To supplement the increased litter, nearly 100 people were added to the cleanup workforce in 2021. Caltrans recently joined with environmental advocacy non-profits I Love A Clean San Diego and Surfrider Foundation to provide free tarps at local landfills. The event highlighted how amateur waste haulers often leave trails of debris on roadways from un-tarped truck beds and trailers.
The transportation department also made enhancements to its Adopt-A-Highway (AAH) Program and has looked to local leaders to help promote participation from volunteers and business sponsors. The Caltrans program has added 32 permits to date for groups pledging to participate in roadway cleanups. Caltrans and the two elected leaders awarded certificates of appreciation to The Emerald Hills Neighborhood Council, Lemon Grove Improvement Council, Omega Psi Phi Fraternity Phi Omicron Chapter, EDCO, and volunteer Nate Padin for their involvement.
"My focus is on creating healthier communities for everyone who lives and works in the 79th district and working to create an equitable and prosperous California", said Assemblymember Weber. "Today is about recognizing the efforts of Caltrans and our community groups who work to promote healthy neighborhoods and inspire more opportunities for a beautiful California for all."
Councilmember Montgomery Steppe added "as Chair of the Committee on Public Safety and Livable Neighborhoods, having clean, safe, and healthy communities is one of my pillars. Collaborating with our community organizations for clean-ups and beautification projects builds pride and involvement. 'I am proud of the work my community and the District 4 Green Team are doing, and grateful to have Caltrans engaged as our partner."
Caltrans and Councilmember Montgomery Steppe worked together to brainstorm about litter education over the last two years. By attending community meetings and cleanup events, the partnership added adoptions like the Emerald Hills Neighborhood Council to the AAH Program along SR-94.
In addition to the community groups, Montgomery also recognized Caltrans maintenance teams for their efforts in improving the freeways in southeast San Diego. Caltrans Maintenance employee Rovir Matias was on hand to accept the award. Mr. Matias was recently hired full-time by the state to perform cleanups after working alongside Caltrans crews under the Veterans Outreach Program.
"The Veterans Outreach Program targets under-serviced Military Veterans, some homeless, and gets them back into the workforce with temporary jobs picking up litter on our roads" said Matias. "During the temporary employment we received job placement, resume/interview training, and life skills provided by the Butte County Office of Education. It was the perfect opportunity to gain experience and find a long-term career."
In addition to litter removal and landscape beautification, Caltrans crews used the full freeway closures to repair roads, fill potholes and gaps, fix signs and safety barriers, clean storm drains, and create defensible space for fire safety.
---
For real-time traffic information including traffic speed, lane and road closures due to construction and maintenance activities, and more, go to http://quickmap.dot.ca.gov/
Follow @SDCaltrans on Twitter and Instagram; and like Caltrans District 11 on Facebook at www.facebook.com/SDCaltrans for news related to state transportation in San Diego and Imperial counties.