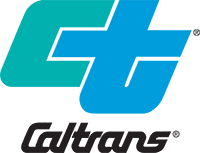 District: District 11 — San Diego and Imperial Counties
Contact: Ed.Cartagena@dot.ca.gov
Phone: (619) 688-6670
SACRAMENTO — The California Transportation Commission (CTC) today allocated more than $565 million for current projects – and approved $2 billion in future improvements – to address transportation needs throughout the state. This continued investment will repair highways and bridges and improve California's growing network of mass transit, bicycle and pedestrian routes.
"Caltrans is committed to improving California's transportation infrastructure and creating safer, more reliable travel options," said Caltrans Director Toks Omishakin. "This investment allows the department to continue our critical repairs and upgrades to roads, bridges, mass transit and bicycle and pedestrian routes."
Projects approved in the San Diego County region include:
$106.4 million to SANDAG, Caltrans, and NCTD for improvements along the San Diego segment of the Los Angeles-San Luis Obispo-San Diego rail corridor, including $36.2 million for future phases of bluff stabilization in the City of Del Mar. These improvements are part of the North Coast Corridor Program, a comprehensive package of highway, rail, and environmental enhancement projects along Interstate 5 from La Jolla Village Drive to State Route 78.
$42.5 million to Caltrans and SANDAG for the State Route 11/Otay Mesa East Port of Entry Project. The investments include energy, water, and communication utility relocation, and studies including design plans on the planned port of entry. In collaboration with Mexico's Mesa De Otay II, the project will be a critical relief valve for freight and passenger vehicles, and will improve mobility, reduce greenhouse gas emissions, and decrease congestion across all San Diego land ports of entry that currently cost both countries billions of dollars annually in foregone economic output.
$22.7 million to the City of San Diego for the La Media Road Expansion Project to improve freight access and customs operations in Otay Mesa. The project will optimize operations of local streets and reduce sources of congestion in a critical corridor for California exports.
$7 million to SANDAG for the Bike Up & Down Uptown, an active transportation project to create safe connections and increase accessibility for walking and biking in the Mission Valley, Five Points, and Uptown communities.
Funding for these projects comes from federal and state gas taxes, including more than $108 million from Senate Bill 1 (SB 1), the Road Repair and Accountability Act of 2017. SB 1 funds are used for ongoing maintenance and rehabilitation of the State Highway System.
The $2 billion awarded for future projects will provide funding through 2023 from three programs created by SB 1 to improve the movement of goods, increase mobility options and access to public transit, and support equity and environmental sustainability.
To date, SB 1 funds have enabled Caltrans to fix more than 6,400 lane miles of pavement, 635 bridges and 540,000 feet of culverts. To learn more about SB 1 projects in your community, visit Rebuilding California - Senate Bill 1.
Construction During COVID-19 Pandemic: Public works construction is deemed essential and work continues during the pandemic. Our partners, contractors and workers are following U.S. Center for Disease Control and California Department of Public Health guidelines. For more information about COVID-19 visit http://covid19.ca.gov/
---
For real-time traffic information including traffic speed, lane and road closures due to construction and maintenance activities, and more, go to http://quickmap.dot.ca.gov/
Follow @SDCaltrans on Twitter and Instagram; and like Caltrans District 11 on Facebook at www.facebook.com/CaltransDistrict11 for news related to state transportation in San Diego and Imperial counties.