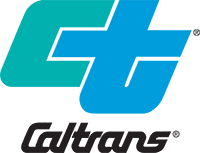 District: District 11 — San Diego and Imperial Counties
Contact: Ed.Cartagena@dot.ca.gov
Phone: (619) 688-6723
EL CENTRO, Calif.— Public informational workshops will be held Thursday morning and afternoon at the Carmen Durazo Cultural Arts Center in Calexico to discuss ongoing widening of Cesar Chavez Boulevard and access improvements to the Calexico West Port of Entry (POE), according to Caltrans.
The General Services Administration completed the POE expansion September 2018 and the city of Calexico began construction to Cesar Chavez Boulevard in summer 2018.
A number of agencies are working together to transition traffic to the expanded Port of Entry including the city of Calexico, Imperial County Transportation Commission, Caltrans, the Southern California Association of Governments, in addition to federal agency partners.
Southbound traffic destined for the expanded POE at Calexico West will begin using the improved Cesar Chavez Boulevard mid-June. Motorists will be able to access Cesar Chavez Boulevard via State Routes 111 and 98. The roadway is being widened to five lanes complete with sidewalks, bicycle lanes, lighting and other improvements.
The project will also feature one lane designated for local traffic only to provide access to local businesses and to westbound 2nd Street.
The coordinating agencies have worked in close collaboration with the city of Calexico Police and Fire departments in response to increasing travel demands and queuing through downtown Calexico and into Mexico. The projects will improve the flow of traffic, increase safety for all modes of travel, and continue access to local businesses.
Open House Information:
Date: Thursday, April 18
Sessions: 10 a.m. to 1 p.m. and 3-6 p.m.
Location: Carmen Durazo Cultural Arts Center, 421 Heffernan Street, Calexico
---
For real-time traffic information including traffic speed, lane and road closures due to construction and maintenance activities, and more, go to http://quickmap.dot.ca.gov/
Follow @SDCaltrans on Twitter at www.twitter.com/SDCaltrans and like Caltrans District 11 on Facebook at www.facebook.com/CaltransDistrict11 for news related to state transportation in San Diego and Imperial counties.