Dan McElhinney
District 10 Director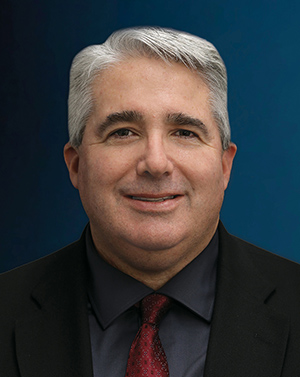 Dan McElhinney, P.E.
Caltrans District 10 Director
Dan McElhinney is the District Director for the California Department of Transportation (Caltrans) District 10 based in Stockton. Dan assumed the responsibility in December 2018 to oversee more than 3500 lane miles of highways in 8 counties including the Valley Area of Merced, Stanislaus, and San Joaquin counties (including the cities of Merced, Modesto, and Stockton; Major Routes I-5, I-205, 12, 59, 99, 140 and 152), along with the Mountain Region of Alpine, Amador, Calaveras, Tuolumne and Mariposa counties (Major Routes 4,16, 49, 88, 108, 120 and 140).
He is the Caltrans board member on the San Joaquin Council of Governments, the Stanislaus Council of Governments, and the San Joaquin Regional Rail Commission.
As District Director, Dan oversees several programs including: Transportation Planning, Local Assistance and Environmental; Administration; Asset Management; Delivery Program and Project Management; Maintenance and Traffic Operations. Dan is responsible for more than 600 employees and over 1,400 highway miles covering 4 Sierra passes, 3 rest areas, 29 cities, and the Port of Stockton with numerous city and county transit authority partners. He oversees an annual budget of approximately $158 million and over $2.4 billion worth of programs and highway construction projects.
Prior to accepting the District 10 Director role, Dan served as the Bay Area District 4 Chief Deputy District Director since 2002, where he was responsible for 9 counties including serving as the Caltrans Toll Bridge Program Manager for 7 major toll bridges. He led nearly 3,000 employees to team successfully with transportation partners, industry contractors and small/disadvantaged businesses on local projects, maintenance, traffic operations, bridge safety, freeway security, planning, environmental, design, highway construction, toll bridge construction, and innovative project delivery – that resulted in over $17 billion worth of mobility improvements completed in areas including San Francisco, Oakland, San Jose and the North Bay.
Since 2012, Dan has also been continually engaged in transportation climate change vulnerability policy for Caltrans and as the appointed alternate Commissioner actively representing the State Transportation Agency at public meetings on the San Francisco Bay Conservation and Development Commission (BCDC) and as a member of the Bay Area Regional Collaborative (BARC) – teaming with elected officials from the Metropolitan Transportation Commission (MTC), the Association of Bay Area Governments, and the Bay Area Air Quality Management District - this also included being a member of the Commissioners' working group that helped complete the Bay Area BCDC Sea Level Rise Regional Policy. In addition, Dan served as a member of the Route 85 VTA Corridor Policy Advisor Board reviewing with Councilmembers from 10 Cities including Cupertino, Mountain View, Sunnyvale, Santa Clara, and San Jose.
Dan McElhinney is an exceptional team player with a proven focus on delivering projects by building strong partnerships with great results. He is also a leader and expert at innovative project delivery shown through the planning, environmental, design, construction, and operation phases of many complex infrastructure successes teaming with industry contractors and strongly supporting small/disadvantaged businesses. Some of these successes included: the new Caldecott 4th Bore Tunnel on Route 24, the new Bay Bridge East Span on I-80, the U.S. 101 Doyle Drive Seismic Safety Presidio Parkway tunnels and bridges in San Francisco, the two Devil's Slide Tunnels on Route 1 near Pacifica, and the regional carpool express lanes FasTrak toll network in teamwork with MTC and the Bay Area Congestion Management Agencies since 2005.
Dan is a 1987 graduate of the Colorado School of Mines with a Bachelor of Science Degree in engineering and he is a California Licensed Civil Engineer.