Ferguson Rock Shed Project - Photos & Videos
Ferguson Rock Shed Project - Photos & Videos
Scenes From Construction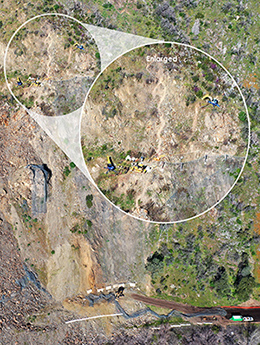 These dramatic photos show scaling operations have begun on the face of the Ferguson Rock Shed site above State Route 140 in Mariposa County.
Crews are knocking down overhanging boulders and large outcroppings with heavy equipment and controlled charges.
More than 140,000 tons of rocks will be removed over the next several months. Then, workers will build a one-of-a-kind protective structure that will permanently reopen Route 140 to the historic town of Mariposa and Yosemite National Park.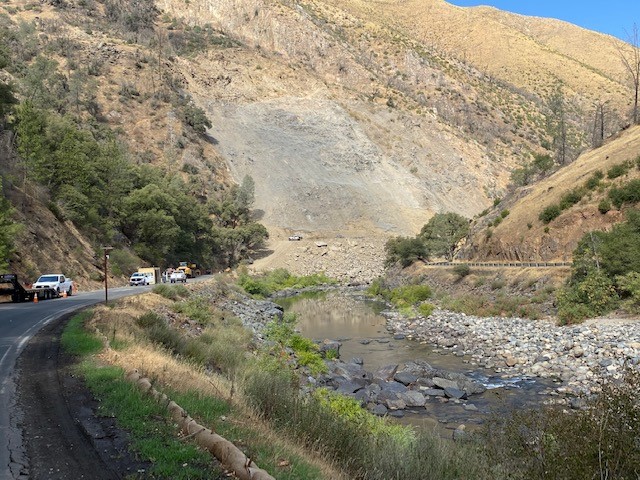 Caltrans salutes these brave workers and all our partners who have worked so hard on this exciting project.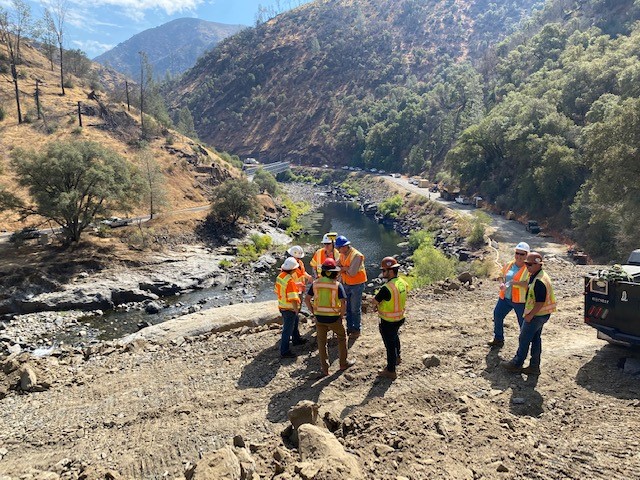 More information and updates on projects or visit Twitter via @CaltransDist10.