Humboldt 101 Drainage North
Humboldt 101 Drainage North
Caltrans proposes to rehabilitate approximately 51 drainage systems at various locations on U.S. Highway 101 in Humboldt County from north of the Rio Dell area to the Del Norte County line. Additional traffic management upgrades are also planned.
Project Description
The project's identified drainage systems need repairs, replacement or capacity enhancements. The work is needed to repair failed and deteriorated drainage systems to prevent potential roadway damage resulting from drainage system failures. Traffic-management upgrades include electrical upgrades and improves changeable message signs.
Timeline
Construction is anticipated to begin in the summer of 2025 and end in early 2028.
Traffic Impacts
Traffic impacts will be minimal. Lane closures will be required at several locations with 5-minute delays due to one-way traffic control.
Documents
Accessibility Assistance: Caltrans makes every attempt to ensure our documents are accessible. Due to variances between assistive technologies, there may be portions of this document which are not accessible. Where documents cannot be made accessible, we are committed to providing alternative access to the content. Should you need additional assistance, please contact us at (916) 654-2852 or visit https://dot.ca.gov/request-ada-compliant-documents.
Contact Information
Project Email
HumboldtDrainage101North@dot.ca.gov
Project Manager
David Melendrez
(707) 572-0831, TTY 711
Environmental Coordinator
Stephen Umbertis
(707) 382-2889, TTY 711
Public Information (media inquiries)
(707) 498-4272, TTY 711
Last reviewed: April 2023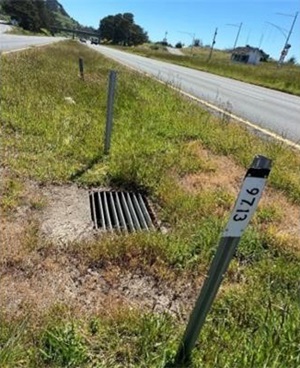 Public Meeting
A virtual public meeting was held April 17, 2023, to share project details and receive public input. Please click the thumbnail below to view a recording of the presentation.