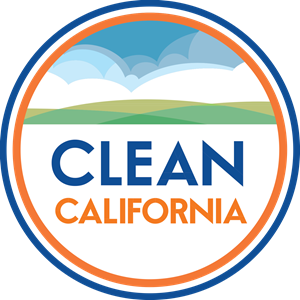 Clean California Community Days – Spring Into Action – run March 17 - 27
EUREKA – Caltrans District 1 announced today that Dump Day Vouchers will be handed out at the Clean California Community Day Celebration, Saturday, March 25. Caltrans is partnering with Humboldt Waste Management Authority (HWMA) and the City of Eureka to provide these one-time use vouchers for the community to properly dispose of residential waste.
Who: Greater Eureka-area residents
What: Free Dump Day Voucher
When: Saturday, March 25, noon – 4 p.m. or until vouchers run out
Where: Community Day Festival, Under the Samoa Bridge in Eureka.
This Dump Day voucher is limited to one passenger truck-bed or carload full of residential waste for free. One voucher per household. Unwanted items should be taken to HWMA's Eureka location (1059 W. Hawthorne St.) during business hours between April 1 and April 30. Residents must present the voucher at the time of disposal.
Please note, vouchers cannot be used to dispose of hazardous waste, appliances, electronic waste, or scrap metal. Not valid for loads delivered by trailers or dump trucks.
For more information, contact Humboldt Waste Management Authority at (707) 269-8680.
Getting There:
Attendees are encouraged to use alternate transportation to arrive at the event. The Coalition for Responsible Transportation Priorities has joined the movement and will host a bike valet service near the Bay off the Waterfront Trail. Guests requiring assistance for access to the event can use the southwest drive of the parking lot as a vehicle dropoff point. Parking and extended use are not allowed in this area. This event is rain or shine. We hope you'll join us for some Humboldt-style
fun.
About the Campaign:
Clean California Community Days are made possible through Governor Gavin Newsom's Clean California initiative, a sweeping $1.2 billion, multiyear clean-up effort led by Caltrans to remove trash, create thousands of jobs, and engage communities to transform public spaces. Since 2021, the program has removed 1.4 million cubic yards of trash, created 3,500 jobs, and awarded $300 million in local grants. Visit CleanCA.com to learn more about how Clean California is transforming communities and educating the public. In February, Gov. Newsom announced a new funding round for $100 million in grants for local Clean California projects. There are also a variety of career and job opportunities through Clean California. For more information on this, please visit the jobs section at tinyurl.com/CleanCAHiring.
Caltrans is also in the process of developing the Clean California Community program, in which communities from across the state can seek to earn a designation by meeting criteria centered around preventing and cleaning up litter, promoting recycling, and otherwise greening or beautifying their communities. Incentives will also be offered to encourage communities to earn this designation.
###