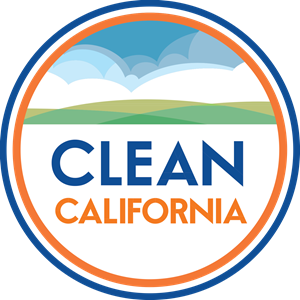 EUREKA - Caltrans District 1 today announced the Clean California Community Day Celebration under the Samoa Bridge in Eureka. Saturday, March 25 is Clean California Community Day! From Noon to 4 p.m., we're celebrating coming together to make a difference where we live.
The Community Day Celebration is the centerpiece event to highlight the work done throughout Clean California Community Days – Spring Into Action! It will also connect communities to agencies, community groups, and businesses that support the efforts of a Clean California for all through their work.
Bring your family out for an afternoon of music, fun, and games! Families will have the opportunity to interact with Safety Sam, the Caltrans mascot, as well as a few other special guest mascots you won't want to miss!
The event includes food trucks, a touch-a-truck exhibit, interactive booth activities from a wide range of groups, and vendors that are doing innovative work to divert trash from landfills. The public will also be able to connect with various groups to see how they can be a part of a Clean California for their community.
Who: All are invited to attend the community celebration.
When: Noon – 4p.m., Saturday March 25.
Where: Under the Samoa Bridge in Eureka.
Cost: FREE!
Follow us on social media for exciting updates about the event.
The Community Day Celebration event is part of Governor Newsom's $1.2 billion Clean California initiative which makes this event and other litter prevention and educational events occurring throughout the state possible.
Community Days – Spring Into Action! is a statewide 11-day volunteer service event and celebration. March 17 – 27, we invite you to join us in inspiring actionable change in your community. Visit cleancalifornia.dot.ca.gov/community-days to learn more and join the movement for a Clean California for all! Visit CleanCA.com to learn more about how your community is transforming by partnering with the Clean California initiative. You can see what's happening locally at dot.ca.gov/D1CleanCA.
Keep it Clean, California!
###