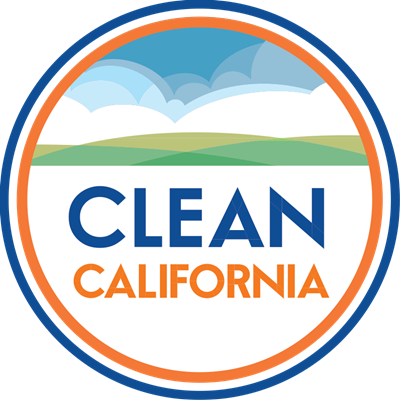 District: District 1
Contact: Rhiannon Montgomery
Phone: (707) 601-9913
RIO DELL – Caltrans and the City of Rio Dell today are highlighting the award of two grants totaling $2.5 million to beautify the city's gateway and create a trail along the Eel River. The projects are made possible through Governor Gavin Newsom's Clean California Initiative, a sweeping $1.1 billion, multiyear clean-up effort led by Caltrans to remove trash, create thousands of jobs, and engage communities to transform often neglected public spaces.
"It will be gratifying for Caltrans to see the ideas, proposals, and hard work of our partners in Rio Dell come to fruition with these Clean California grants," said Caltrans District 1 Director Matthew Brady. "Both of these projects will beautify the area and provide great hiking opportunities for the city's residents and all of its visitors."
The $2.3 million Eel River Trail project will develop a quarter-mile paved path that connects the river with Rio Dell's downtown and residential neighborhoods. Significantly, the path will be an Americans with Disabilities Act-compliant shared-use trail with developed trailheads and parking areas. Informational kiosks along the path will educate users about the area's unique geology, fisheries, native history, logging history, and the importance of keeping the river clean and litter free.
The $198,000 Rio Dell Gateway Beautification project will enhance the north segment of Wildwood Avenue – the city's main street – that connects to Highway 101. The project will remove unhealthy trees and replace them with drought-tolerant, low-maintenance varieties to provide shade to those walking or biking. In addition, the project will upgrade Memorial Park by installing accessible exercise equipment.
"These are truly transformative projects for Rio Dell," said Rio Dell Mayor Debra Garnes. "They incorporate environmental stewardship with the creation of pride in public spaces. I want to thank Governor Gavin Newsom, who I think is paying special attention to the North Coast area and disadvantaged communities. It's really demonstrated by his actions."
Caltrans released a video today showcasing the two projects, which can be viewed here.
The projects were recommended to Caltrans by the City's Beautification, Walkability and Pride Committee on which two City Councilmembers and three members of the public sit, and whose purpose is to provide project ideas that enhance Rio Dell's public spaces.
"These two projects include educational benefits along with helping to create a healthier Rio Dell," said Councilmember Amanda Carter, who is also a member of the committee. "This is a major accomplishment for our city and will be a great asset for the community."
The projects are among 105 Clean California Initiative projects statewide funded by nearly $300 million in Clean California Local Assistance grants that Caltrans awarded in March to remove litter and transform public spaces in underserved communities. Previously, in February, Governor Newsom had authorized 126 Clean California Beautification projects worth $312 million in total that are designed to transform often neglected communities and create connectivity along the state highway system. Collectively, these projects are expected to generate 7,200 jobs throughout California. Given their success, Governor Newsom's California Blueprint is proposing an additional $100 million to fund a second round of Clean California Initiative local grant projects.
Since launching the Clean California Initiative in July 2021, Caltrans to date has removed more than 730,000 cubic yards of litter from state highways – the equivalent of 12,000 tons or enough to fill 224 Olympic-size swimming pools – and hired 723 new team members as part of Clean California, including 469 maintenance workers who collect litter and remove graffiti. For more information, visit CleanCA.com.
###