Jeanie Ward-Waller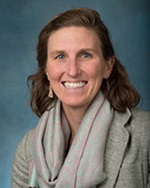 Deputy Director
Planning & Modal Programs
Jeanie Ward-Waller was appointed Deputy Director of Planning and Modal Programs on January 24, 2020. She oversees the Divisions of Aeronautics, Local Assistance, Transportation Planning, Rail and Mass Transportation, and Research, Innovation, and System Information. Jeanie has served as Acting District 2 Director and provided leadership as Caltrans' Sustainability Program Manager in the Director's Office where she led the growth of the Sustainability Program in implementing new initiatives across the Department.
Before joining Caltrans, Jeanie worked for over a decade in the private sector as a structural engineer and in the non-profit sector as policy director for two transportation organizations—the California Bicycle Coalition and the Safe Routes Partnership. As a structural engineer, she managed design and construction oversight on large-scale building projects, including a 40-story tower in downtown Boston. In each of her roles, Jeanie has built trusted partnerships with diverse stakeholders across government, non-profit, academic, and private sectors to develop creative solutions, advance policy change, and effectively implement new programs.
Jeanie has a master's degree in Engineering for Sustainable Development from the University of Cambridge and a master's degree in Civil Engineering from the Massachusetts Institute of Technology. She earned her bachelor's degree in Civil Engineering at Brown University. She is a licensed Civil Engineer in California and Leadership in Energy & Environmental Design (LEED) accredited professional.