Matt Harizal
Matt Harizal: Forced to cope with a horrific scene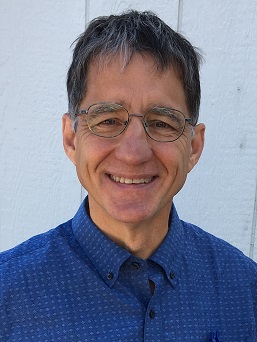 At the 2:28 mark of a just-the-facts, 23-minute documentary of the Loma Prieta earthquake produced by the California Highway Patrol, you briefly see a portion of the Cypress Street Viaduct crumble. The top deck slams onto the lower deck.
The collapse, which covered three-quarters of a mile, killed 42 people, including 35 who were on the lower deck. The details are grisly.
Matt Harizal, a 28-year-old Caltrans assistant bridge engineer, and his visiting parents scurried out to the street in front of his Pleasanton house when they felt the big shake. Like so many others, Harizal spent the evening watching news reports.
"When I saw videotapes of the Cypress structure on the TV, man, it just scared the hell out of me," he tells Jim Bush in his Nov. 7, 1989, interview for the Loma Prieta Oral history project. "Because I knew. I knew there was a lot of traffic in there. And it was kind of interesting, because the press really wasn't playing it up too much. And I just wondered if everybody realized what was going on."
Harizal became intimately acquainted with the situation at Cypress. Starting at midnight on Wednesday, the day after the quake, he spent many 12- to 14-hour shifts there.
"When I came down here, you just couldn't tell what was going on," he says in the old interview, conducted at the site. "First, I couldn't find my way into the area – because I'm not familiar with Oakland at all – then there's police barricades everywhere. So I finally managed to get in here to the command center and went out to the job.
"You have all these lights on everywhere, there's contractors running all over the place, Caltrans people running all over the place. You got rescue operations going on. It kind of overwhelms you at first."
Harizal's role was to direct contractors on shoring work and help ensure that emergency responders could safely enter the structure to retrieve bodies. The first such recovery operation Harizal witnessed was on the pancaked structure's north end, where a bent cap "had come down smack dab in the driver's seat" of a car, Harizal recounts in the 1989 tape.
"When they, you know, broke that out, there's wasn't much left of the guy that was in there. ... You tend not to think of that as being a person. That guy was alive a few hours ago. I think if you do that, you can't concentrate on the work you need to get done.
"At that point, I was more concerned about the people doing the work out there. Keeping them safe. There's no point in getting anyone injured or killed at that point."
Almost 30 years later, during a chat in his office at a District 4 maintenance yard in Hayward, Harizal said that he was more affected by the devastation than he admitted in the 1989 interview.
"I just broke down crying when I got home," he said. "Those people had families, right? Sometimes I think about, but not too often."
Harizal was recruited by Caltrans directly out of the University of Illinois in 1983. In 1985 he did a rotation at the Golden Gate Bridge, where Caltrans did a deck replacement. "I loved the work and the excitement, and I asked to transfer to structures, and have been there ever since," Harizal, a senior bridge engineer since the early 1990s, said in June.
During his long Caltrans career, Harizal has undertaken "a whole lot of maintenance-type projects, bridge replacements, retrofits. Just a little bit of everything." Among projects that stick out in his mind are the I-238/I-880 connector in San Lorenzo and the I-580/I-680 interchange in Dublin/Pleasanton.
For me, bridge work is exciting. There are enough different things that I'm always seeing something new."
In the mid-1990s, Harizal said, he was the structure representative for the Cypress A project, a stretch of Interstate 880 rerouted from where it had been the Cypress Street Viaduct. "That was a really big project for me," he added.
"For me, bridge work is exciting," he said. "There are enough different things that I'm always seeing something new. Different types of problems to deal with."
Harizal, 58, and wife Tracy live in the Pleasanton home they bought shortly before the Loma Prieta earthquake. Their children are Daniel, 28; David, 24; and Allison, 20.
Does Harizal think that the bridges Caltrans oversees are ready for the next big earthquake? Will we avoid the gruesomeness of Cypress?
"I let my family drive over them. I drive over them. I drive under them," Harizal replied. "Yeah, I'm not worried about the bridges. No. I'm more nervous driving on two-lane highways than I am driving on our bridges. I think we're good to go. Hopefully we won't be tested any time soon."