CT News, Special Wildfire Issue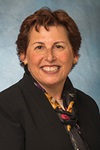 Since July, wildfires have ripped through our Golden State, closing roads and creating havoc. So far, there are $77 million in repair costs for our transportation system and more than a dozen fires are still burning. As always, Caltrans employees have risen to the challenge to meet the incredible demands placed on us as our climate changes and there are more and more fires each year.

This summer, hundreds of Caltrans employees worked 12-to-16-hour shifts for weeks while dozens of fires consumed nearly 1.3 million acres statewide and damaged millions of dollars of infrastructure. "We used to have one fire each summer," said Rene Garcia, Caltrans' Homeland Security Branch Chief. "Now we are fighting – and helping our partners – with multiple fires."

Fires have wreaked havoc across California, as the Golden State grapples with an increasingly long burn season with unprecedented impacts. Lives, property and myriad other losses have affected thousands. But thanks to the intrepid efforts of Caltrans employee Mike Quinliven, several lives were saved July 29 in Mendocino County, as the Mendocino Complex Fire consumed State Route 20.
It is a record that no one wants to break - the largest wildfire in California's recorded history. The Mendocino Complex Fire achieved that title on day nine. At day 18, the blaze totaled 344, 890 acres. The Thomas Fire in Santa Barbara and Ventura counties last December held the record previously at 281,893 acres.
Another alert from dispatch about a vegetation fire alongside highways in District 2 seemed routine. What began as a small fire along State Route (SR) 299 soon turned into something no one in this area could have imagined. The new "routine" was unbelievable. District forces had just been through the Klamathon Fire in Siskiyou County in early July and the Boles Fire in the city of Weed in 2014 – two big and devastating fires – but the Carr Fire was going to prove to be the biggest monster for the Redding-based district.

On the evening of July 26, Caltrans District 2 employees were forced into a difficult situation. As the Carr Fire forced its way into west Redding, neighborhoods began to burn and the lights began to go out. Approximately 40,000 residents were forced to evacuate with little to no lead time. Personnel were faced with a difficult dilemma: How to disseminate information to the public while dealing with the situation firsthand.

Redding Caltrans workers said the heat was on Thursday, July 26. The Carr Fire started July 23. On July 26, Caltrans Redding-area Public Information Officer Lupita Franco rode with California Highway Patrol partners to get close to the blaze – and she saw the fire jump State Route 299. "It was coming toward Old Shasta, toward Redding," she said. She was alarmed.

ver the past two months, Caltrans District 8 has been involved in combatting multiple wildfires that include the Valley Fire in the San Bernardino Mountains, the Cranston Fire near Idyllwild, and the Holy Fire in the Lake Elsinore area. During these fires, District 8 staff worked around the clock with our partners, including the California Highway Patrol, the U.S. Forest Service, Cal Fire, Riverside and San Bernardino County emergency response units, and sheriff and fire departments.
The California Transportation Foundation (CTF) has established the District 2 Caltrans Fire Victims Fund to benefit the workers who lost their homes and possessions due to the Carr Fire. The Foundation also established the District 1 Caltrans Fire Victims Fund to assist two Caltrans workers.
"I would like to thank the folks at Caltrans who improved the intersection at Highway 152 and Clifford Ave in Watsonville in Santa Cruz County. The left-hand turn lane was too short and in heavy traffic would cut across a double yellow line to reach the turn lane. This was technically illegal and could result in a $237 ticket."
Dry conditions in much of the United States increase the potential for wildfires in or near wilderness areas. Stay alert for wildfire warnings and take action to protect yourself and your family from wildfire smoke. When wildfires burn in your area, they produce smoke that may reach your community. Wildfire smoke is a mixture of gases and fine particles from burning trees and other plant materials. This smoke can hurt your eyes, irritate your respiratory system, and worsen chronic heart and lung diseases.
On their way to westbound Interstate 580 from the Hesperian Specialty Maintenance Yard, they came upon a grass fire on the southbound side of State Route 238 near the westbound Interstate 580 connector. The fire was about to spread and create a large fire.
CT News - Caltrans' employee newsletter
---
Contacts
Reed Parsell
Editor, Caltrans News (May 2019 to the present; this issue was edited by Erin Von Tersch)
Tamie McGowen
Assistant Deputy Director, Public Affairs
Contact the Editor
Via email
or (916) 654-5820
---
Are You Retiring Soon?
Would you like to stay informed of what's happening with Caltrans? If so, submit your home email address to CT News editor Reed Parsell and we'll notify you by email when we publish a new issue of CT News.
---
Alternative Formats
For individuals with sensory disabilities, this document will be made available in Braille, large print, on audiocassette, or on computer disk. To obtain a copy in one of the alternative formats, please contact the editor.