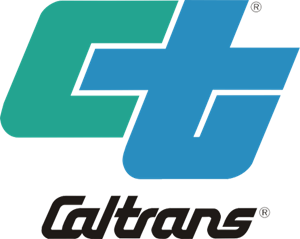 Project Description
The California Department of Transportation (Caltrans) proposes to construct a 3,000 square foot maintenance building to expand an existing maintenance facility (Project) and parking lots to accommodate Caltrans personnel. The current facility was originally constructed in 1981 and since then, Caltrans has increased the number of maintenance and landscape personnel that report to the Lake Elsinore maintenance station; thus, a larger facility is needed to accommodate Caltrans personnel. Additionally, the existing slope, cross-slope of the curb ramps within the maintenance station is not American Disability Act (ADA) compliant. Therefore, the curb ramps would be upgraded to meet ADA standards. The proposed Project would involve the acquisition of two parcels, adjacent to the existing Caltrans Lake Elsinore Maintenance Station at the corner of Central Avenue (SR-74) and Conard Avenue, for staff parking and equipment storage. Improvements at these two parcels involve the construction of a perimeter fence.
Project Purpose and Need
The purpose of the proposed new maintenance facility is to reduce response time and accommodate staff and equipment; to alleviate the additional workload resulting from general traffic increase to Interstate 15 (I-15) and Interstate 215 (I-215) as well as Central Avenue; and to release burden on the nearby freeway/highway network, maintenance stations, and crews. The Maintenance Division is in urgent need to expand the existing maintenance facility that serves the southern portions of 1-15, I-215, and eastern portions of Central Avenue, within the Riverside County limits and the city limits of Lake Elsinore, Perris, and Temecula. The current maintenance station is host to the Maintenance Crew (eight crewmembers) and the Landscape Crew (nine crewmembers). In addition, the existing maintenance station is anticipating the addition of a sweeping crew that would add an additional eight crewmembers. As a result, the resources of the existing maintenance station are insufficient and cannot meet the traffic volume increases resulting from the on-going growth and development in Riverside County.
Project Schedule
The project is currently in the Project Approval and Environmental Document (PA&ED) stage. If approved, Project construction is scheduled to begin in the Fall of 2026 and conclude by Spring of 2028. An Initial Study with Proposed Negative Declaration (IS-ND), has been prepared for the project and is circulating for public review and comment between May 6, 2022 and June 6, 2022. Copies of the environmental document can be obtained by emailing the project email: D8.1J320.Comments@dot.ca.gov or by calling Antonia Toledo, Senior Environmental Planner, at (909) 501-5741.
Virtual Public Meeting Information
Please join us for a virtual public meeting on Thursday, May, 26th, 2022 from 6:00 p.m. to 7:00 p.m.
Webex information can be found below:
Webinar ID: 853 3972 7739
Passcode: 5851
To participate in the meeting using a landline telephone:
Phone: +1 213 338 8477