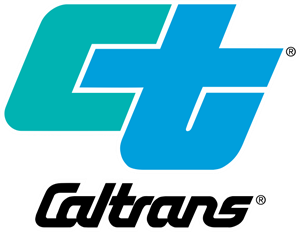 The California Department of Transportation (Caltrans) proposes to construct auxiliary lanes to connect the entrance and exit ramps between the Temecula Parkway and Winchester Road interchanges from Post Mile R3.5 to Post Mile R6.8 in Riverside County. A Draft Initial Study (IS) with Proposed Mitigated Negative Declaration (MND) has been completed for the project. Caltrans is the lead agency under both the California Environmental Quality Act (CEQA) and the National Environmental Policy Act (NEPA).
The Draft Initial Study with Proposed MND and other project information is available for review and copying at the Caltrans District 8 Office (464 W. 4th Street, San Bernardino, 92401) on weekdays from 8 am to 4 pm. Due to COVID-19 protocols, please provide a minimum 24-hour notice prior to visiting the District office to view available documents. To request a copy of the IS-MND, please contact Antonia Toledo, Senior Environmental Planner, at antonia.toledo@dot.ca.gov or call (909) 501-5741. The deadline to submit public comments is January 30, 2023.
A virtual meeting will be held live on the Zoom platform on January 19, 2023 at 5:30 to 6:30 p.m. To participate in the meeting using a computer, please visit the following link:
https://www.microsoft.com/en-us/microsoft-teams/join-a-meeting?rtc=1
Enter Meeting ID: 288 328 537 13
Enter Passcode: K7B7no
To participate in the meeting using a landline telephone:
Dial: 213-493-7443
Enter Phone Conference ID: 539 804 07#
Individuals who require special accommodations (American Sign Language interpreter, documentation in alternate formats, etc.) are requested to contact Antonia Toledo at (909) 501-5741 at least 7 days prior to the scheduled hearing date. TDD users may contact the California Relay Service TDD line at 1(800) 735-2929 or Voice Line at 1(800) 735-2922.