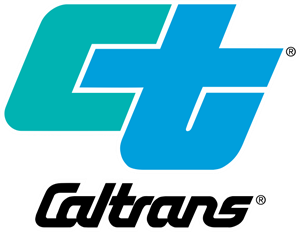 San Bernardino, Ca – The California Department of Transportation (Caltrans) is alerting the traveling public to the weather forecast from National Weather Service which calls for excessive rainfall and flooding due to Hurricane Hilary, that will effect many regions across Southern California including San Bernardino and Riverside counties. The storm is anticipated to start Saturday, August 19 and last through Monday, August 21. Be advised that roads can close without notice if they are determined unsafe for the traveling public.
Mud and debris flows are always possible during heavy rain events. Recent burn areas such as SR 38 through Forest Falls/Mountain Home Village (El Dorado Fire), SR's 74 and SR 243 in Idyllwild and Mountain Center (Cranston Fire), SR 74 in Hemet (Fairview Fire and others), and SR 74 and I-15 in Corona/Lake Elsinore (Holy Fire) are areas of concern. Evacuations and road closures may be possible on state and local highways due to debris flows. Desert regions are also subject to mud and debris flows. Mountain regions typically experience rock fall and mud slide activity during and after storm events. For emergency information in Riverside County go to https://www.rivcoready.org/ and San Bernardino go to https://www.sbcfire.org/.
Urban freeways and routes are subject to flooding during heavy downpours or extended periods of rain. Never try to drive through debris flows, large puddles or standing water. Do not drive past "Road Closed" signs and always follow commands and instructions from Caltrans personnel, CHP/law enforcement and emergency responders.
Traveling is not advised during this storm, but if travel is essential, below are some other helpful driving tips:
Before you start your journey, check travel conditions using

QuickMap

.

Check tires and wipers to make sure they are in good condition.

Have a full tank of gas.

Slow down when driving in adverse weather conditions.

Reduce your speed when roadways are wet and your sight of distance is affected.

Provide more distance between you and other vehicles.

Avoid travel during heavy rain.

Never drive impaired! Always designate a driver.

Do not attempt to drive through road closure signs. Never drive through running water or flooded roadways.

Be a safe and courteous driver. Everyone needs to get somewhere, being patient and safe will get you to your destination.
Additionally, follow us on Facebook and Twitter, as we will post road closure information, if available.
For more information regarding weather conditions please go to www.noaa.gov/ or www.ready.gov/severe-weather. Check local media for weather and traffic conditions before you leave.