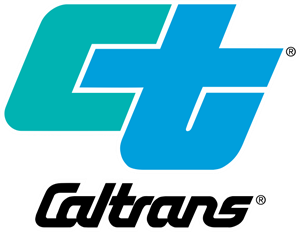 Date: March 8, 2023
District: 8
Contact: Emily.Leinen@dot.ca.gov
Phone: (909) 383-4657
FOR IMMEDIATE RELEASE
Caltrans Opens Public Comment Period for Proposed Lease Related to the Brightline West Electric High-Speed Passenger Rail System
RIVERSIDE AND SAN BERNARDINO COUNTIES — The California Department of Transportation (Caltrans) and Brightline West today announced plans to enter into a Right of Way Use Agreement to advance the development of a privately owned and operated electrified high-speed passenger rail project along Interstate 15 (I-15) between Apple Valley and Rancho Cucamonga. Today's issuance of a Notice of Intent (NOI) kicks off a 15-day public comment period for the proposed lease agreement between the two parties.
Caltrans and Brightline West have previously executed a similar agreement for use of a portion of the I-15 right of way between Apple Valley and the California/Nevada border. Together, these leases will allow construction of approximately 185 miles of a 218-mile high-speed rail system designed to connect Las Vegas and Southern California with a fully electric, emission-free system that will include stations in Rancho Cucamonga, Hesperia, Apple Valley and Las Vegas.
According to Brightline West, the project will bring significant environmental and economic benefits, including the projected elimination of 3 million cars annually, the reduction of more than 400,000 tons of carbon emissions each year and the creation of an estimated 35,000 jobs. Brightline West has received $1 billion in private activity bonds from the U.S. Department of Transportation to help fund the project.
The NOI comment period provides the public and stakeholders an opportunity to give any feedback that they may have regarding the proposed lease. Comments may be made in writing or electronically and will be accepted for a 15-day period ending on March 23 at 5 p.m. The NOI related to the lease can be read here. Following the comment period, the lease will be considered for signature by Caltrans and Brightline West.
Comments can be submitted via the following methods:
Written:
Emily Leinen
California Department of Transportation, District 8 Office
464 West 4th Street, 12th Floor
San Bernardino, California 92401
Electronic:
Emily.Leinen@dot.ca.gov
Caltrans, the California Department of Fish and Wildlife and Brightline West recently entered into an agreement to design and construct three wildlife overcrossings across I-15 and the future Brightline West high-speed rail system. These dedicated overcrossings will provide a sustainable and safe path for wildlife – especially for bighorn sheep – over the existing northbound and southbound highway lanes and the future high-speed rail system to be built within the median.
About Caltrans
Caltrans manages more than 50,000 miles of California's highway and freeway lanes, provides inter-city rail services, permits more than 400 public-use airports and special-use hospital heliports, and works with local agencies. Caltrans carries out its mission to provide a safe and reliable transportation network that serves all people and respects the environment.
About Brightline
Brightline is the only private provider of modern, eco-friendly, intercity passenger rail service in America. The company currently serves Miami, Aventura, Fort Lauderdale, Boca Raton, and West Palm Beach in Florida, with its Orlando station beginning service in 2023. Recognized by Fast Company as one of the Most Innovative Companies in travel, Brightline offers a guest-first experience designed to reinvent train travel and take cars off the road by connecting city pairs and congested corridors that are too close to fly and too long to drive. Brightline West will build on this award-winning service by connecting Las Vegas and Southern California, with stations in Las Vegas, Victor Valley, Hesperia, and Rancho Cucamonga, and connectivity to Metrolink's regional rail network.