Soscol Junction
Soscol Junction
Soscol Junction Project in Southern Napa County
Project to build interchange to relieve congestion at the junction of Route 12/29, Route 121 and Soscol Ferry Road
In mid-June, Caltrans and the Napa Valley Transportation Authority (NVTA) will host a groundbreaking ceremony, celebrating the commencement of the Soscol Junction Project, a three-year $65 million project to reduce congestion and improve traffic operations in southern Napa County.

At Soscol Junction, State Route 12/29, State Route 221, and Soscol Ferry Road merge at a signalized intersection. Nearby Devlin Road also funnels traffic into the same area.

To reduce the traffic congestion created by this confluence of routes, Caltrans will build a flyover to connect southbound SR 29 to southbound SR 221 and northbound SR 221 to northbound SR 29.

Beneath the flyover, Caltrans will construct two roundabouts to distribute traffic to the remaining interconnections.

Napa Valley is one of the most visited destinations in California, with nearly five million visitors annually. As the wineries, resorts and restaurants have proliferated, so has the traffic heading into Napa.

The demand for housing in Napa County lags behind the supply, forcing workers to commute to the Valley. As a result, Solano County is a significant source of commuter traffic, with other nearby counties contributing. Freight traffic, was once dramatically expanded, transporting material for the hospitality and construction industries.

Indeed, a sizeable monolithic structure, a diamond interchange, would more quickly move traffic through the junction. But the bucolic aesthetic of Napa Valley is a feature that draws people to the area.

Despite its traffic handling capabilities, the community wanted to steer clear of a monolithic structure, something they felt was not in keeping with the character of Napa County. To that end, Caltrans designed a project with two roundabouts. Only the single flyover rises high over the ground.

The project will also construct 1,200 feet of class 1 facility to accommodate bicycles/ pedestrians through the intersection.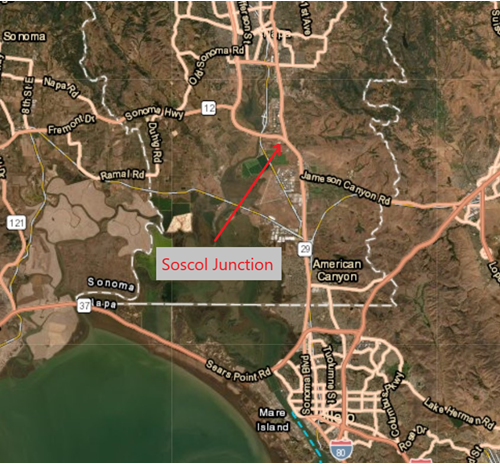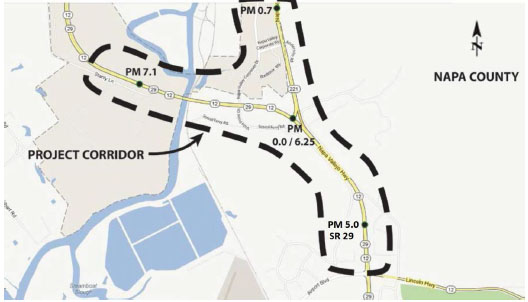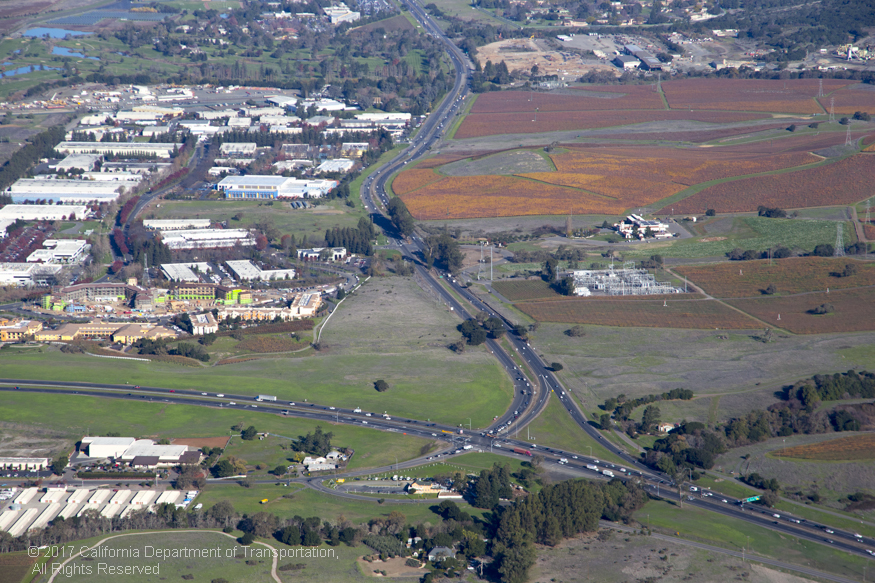 Soscol Junction Draft Public Outreach Video