Lagunitas Creek Bridge Project
Lagunitas Creek Bridge Project
Overview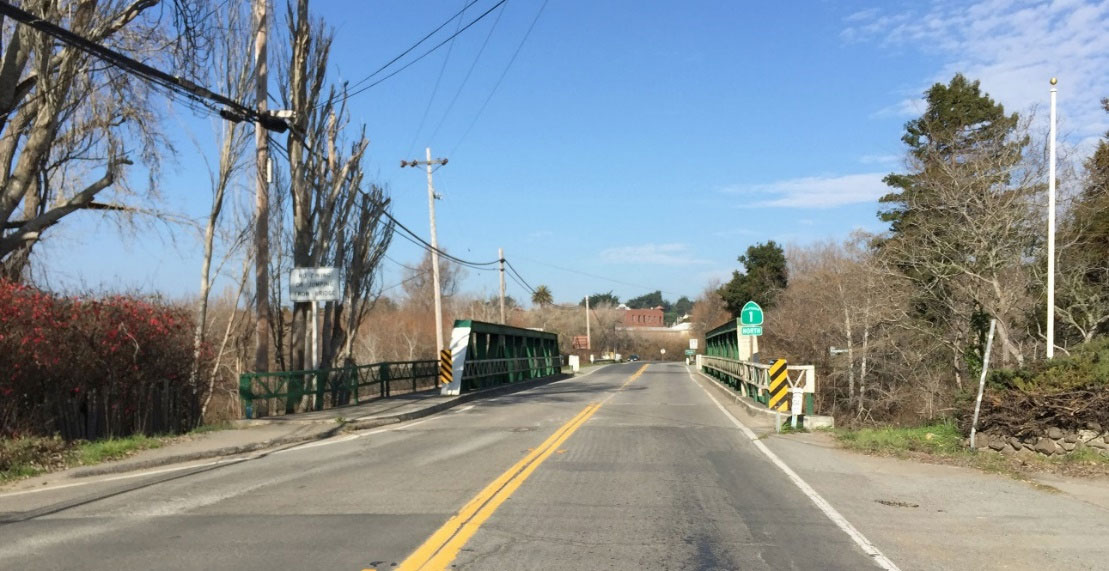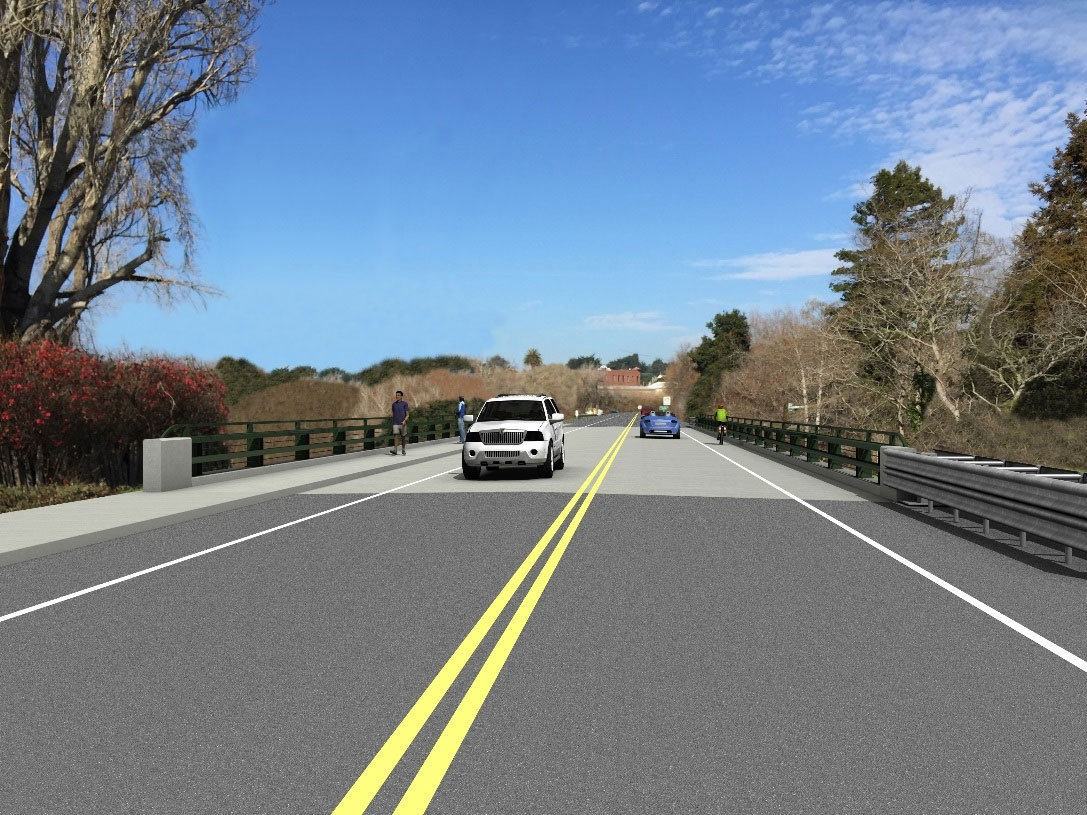 The purpose of this project is to provide a safe, seismically stable crossing of Lagunitas Creek on SR 1, since the existing bridge does not meet current safety and seismic design standards. Caltrans has analyzed the potential effects this project may have on the environment and has selected Alternative 3a, Three-span, Concrete Bridge, Accelerated Bridge Construction, Longitudinal Move-in as the Preferred Alternative. As of July 3, 2018, the Final EIR/EA, which includes responses to public comments, is available for your review and copying at the Caltrans District 4 Office, 111 Grand Ave, Oakland, California, on weekdays from 8:00 AM to 5:00 PM; and electronically via the Lagunitas Creek Final EIR/EA/FONSI App A-O (Except N) and Lagunitas Creek Final EIR/EA Appendix N links below.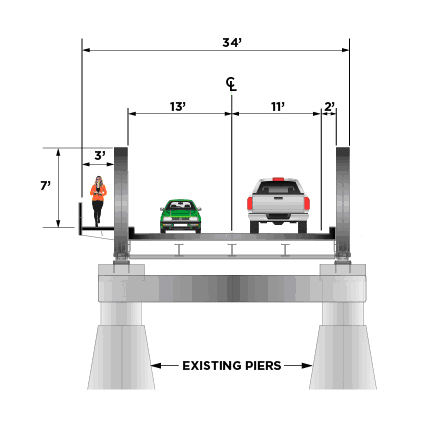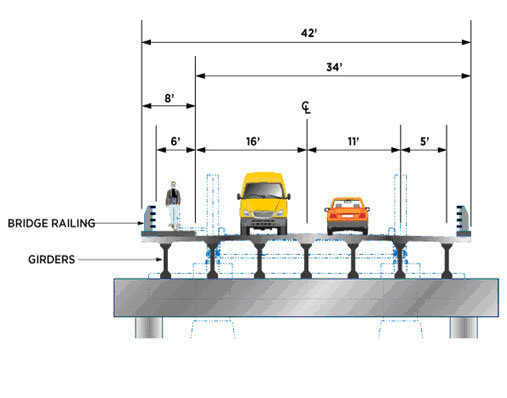 Please be advised that the Community Outreach Meeting for the State Route 1 Lagunitas Creek Bridge Project, originally scheduled for September 6, 2018 from 6:00 to 8:00 pm at the Dance Palace Community and Cultural Center (503 B St, Point Reyes Station, CA 94956), has been postponed until further notice.
Final and Draft Environmental/Project Documents
Note: Thank you for visiting the SR 1 Lagunitas Creek Bridge Project website. The documents listed below continue to be available upon request.
Please email arnica.maccarthy@dot.ca.gov for access to the documents listed below.
Project Report (PDF)
FINAL EIR/EA/FONSI with Appendices A-O (Except N) (PDF)
Appendix N of The FINAL EIR/EA (PDF)
Draft EIR/EA and Section 4(f) De Minimis Determination (PDF)
Appendices to The Draft EIR/EA and Section 4(f) De Minimis Determination (PDF)
Newsletters and Postcards
May 2018 – Lagunitas Creek Bridge Newsletter (PDF)
April 2017 – Lagunitas Creek Bridge Newsletter (PDF)
June 2016 – Lagunitas Creek Bridge Newsletter (PDF)
March 2016 – Lagunitas Creek Bridge Newsletter (PDF)
June 2018 – Notice of Availability of the Final EIR/EA/FONSI Postcard (PDF)
August 2018 – Community Outreach Meeting Postcard (PDF)
Technical Studies and Background Information
Air Quality (PDF)
Alternative Analysis Report April 2017 (PDF)
Alternative Analysis Technical Report - ADDENDUM (PDF)
Bridge Maintenance Strategy Fact Sheet (PDF)
Coastal Permit Exclusion (PDF)
Community Impact Assessment (PDF)
Culvert Replacement Shoulder (PDF)
Geomorphic Assessment (PDF)
Geotechnical Information for CEQA (PDF)
Investigation of Corrosion of the Lagunitas Creek Bridge (PDF)
Location Hydraulic Study (PDF)
Natural Environment Study (PDF)
Noise Analysis (PDF)
Preliminary Foundation Report (PDF)
Preliminary Hydraulics Report (PDF)
Revised Seismic Design Recommendation (PDF)
Sea Level Rise Impact Study (PDF)
Sea Level Rise Memo (PDF)
Seismic Evaluation of Lagunitas Creek Bridge (PDF)
Traffic Management Memo (PDF)
Traffic Operations Report (PDF)
Visual Impact Assessment (PDF)
Visual Impacts Assessment - ADDENDUM (PDF)
Water Quality Study (PDF)
Stakeholder Working Group Meetings
April 26, 2016 Summary (PDF)
February 23, 2016 Summary (PDF)
January 26, 2016 Summary (PDF)
Public Meeting – June 15, 2017 (Dance Palace Community and Cultural Center)
Estimated Constructions Comparison (PDF)
Lagunitas Presentation June 15 2017 (PDF)
Noise Levels (PDF)
Retrofit Issue Solution (PDF)
Retrofit Alternative (PDF)
Notice of Extended Public Review Period and Second Public Meeting (PDF)
Notice of Availability of the Draft EIR/EA and Section 4(f) De Minimis Determination (PDF)
Public Meeting – May 10, 2017 (Marconi State Park)
Lagunitas Presentation (PDF)
May 10th Meeting Materials (PDF)
Informational Meeting – October 14, 2015 (Dance Palace Community and Cultural Center)
Lagunitas Creek Bridge Project Update and Information Meeting (PDF)
Lagunitas Presentation (Final) (PDF)
Oct 14th Meeting Materials (33MB) (PDF)
Public Scoping Meeting – March 19, 2015 (West Marin Elementary)
Scoping Meeting Display Boards (PDF)
Scoping Meeting Factsheet (PDF)