Drought Related Tree Removal Project
Drought Related Tree Removal Project
This project is proposing the "Removal of dead, diseased, and structurally deficient trees impacted by the drought" in the East Region (Alameda and Contra Costa Counties). The project will start September 2019 through summer 2020.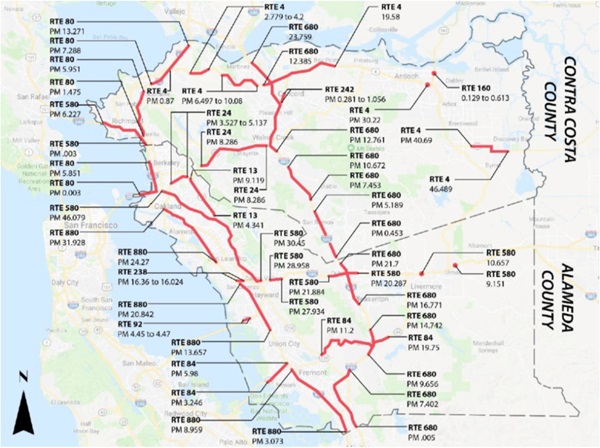 Location Routes (RTE) East Region with Post Miles (PM):
Alameda County – Routes 13, 24, 80, 84, 92, 238, 580, 680, 880-Var;
Contra Costa County – Routes 4, 24, 80, 160, 242, 580, 680-Var.
Scope:
This project proposes the removal of diseased, dead, or structurally deficient trees that have been impacted by the prolonged drought at various locations in Alameda and Contra Counties. The removal of these trees that have been impacted by the drought is necessary to help restore the roadside conditions, facilitate future replacement highway planting work, and to help reduce any further damage and risks of falling trees to both the State facilities and to the traveling public.
For additional information contact:
Chiconda Davis
Public Information Officer
(510) 286-1227