242-FAQs
242-FAQs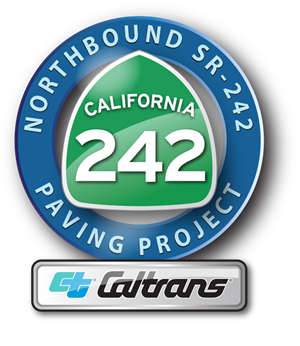 FAQ for SR-242
1. What does the work along SR-242 include?
a. The northbound roadway section of SR-242 will be replaced after years of regular high traffic use
2. When will the freeway be closed?
a. For public and worker safety, Caltrans has scheduled two weekends of full highway closures on northbound SR-242 in Concord. The closures are scheduled on northbound SR-242 between the SR-242/I-680 separation and the Concord Avenue on-ramps in Concord. The work will occur over two consecutive weekends: Friday, July 9 – Monday, July 12, and Friday, July 16 – Monday, July 19 starting at 10:00 PM each Friday night until the following Monday at 10:00 AM.
3. Will there be a detour in place?
a. During the closure of northbound SR-242, the primary detour to easterly destinations (Pittsburg, Antioch) will be northbound I-680 to the connector with eastbound SR-4. Local traffic for Clayton Rd and business districts may choose one of many alternate routes including Monument Blvd, Willow Pass Rd, and Concord Ave.
4. What are the benefits of the project?
a. The project will install reinforced concrete paving which will extend the roadway life and help minimize noise and future maintenance in the area.
5. Where can I find updates on the project?
a. https://dot.ca.gov/caltrans-near-me/district-4/d4-projects/d4-concord-242-rehabilitation