District: Four - Oakland
Contact: Pedro Quintana
Phone: (510) 867-6028
Email: pedro.quintana@dot.ca.gov
Interstate 80 State Route 29 Separation Bridge Project-Vallejo:
SR-29/Sonoma Blvd and Sequoia Ave. ramps to I-80 to be closed
Use Curtola Pkwy and Magazine Street to enter exit I-80
Starts June 11, 2021
Solano County – Caltrans is scheduled to begin pre-construction work for the Interstate-80 (I-80)/State Route 29 (SR-29) Separation Bridge project in Vallejo.

For public and worker safety, the following I-80 On-ramps near the California State University, Maritime Academy (CSUM) campus in Vallejo are scheduled to be closed starting June 11, and will remain closed until approximately 2023;
Sequoia Avenue On-ramp to WB I-80-to be closed

SR-29/Sonoma Blvd. On-ramp to WB I-80-to be closed
During these I-80 ramp closures, motorists are advised to use the Magazine Street On-ramp and Off-ramp and Curtola Pkwy (I-780) and other I-80 entrances to access I-80 in Vallejo.
The westbound I-80 Off-ramp at Sequoia Avenue will remain OPEN.
The eastbound I-80 Off-ramp at SR-29/Sonoma Blvd. will be reduced from two to one lane and will remain largely open but may be intermittently closed during various overnight closures.

During the long-term ramp closures, Caltrans will begin work on replacing an elevated section of I-80 above the SR-29/Sonoma Blvd. exit in Vallejo.
Caltrans will provide additional detour maps and details as soon as they become available.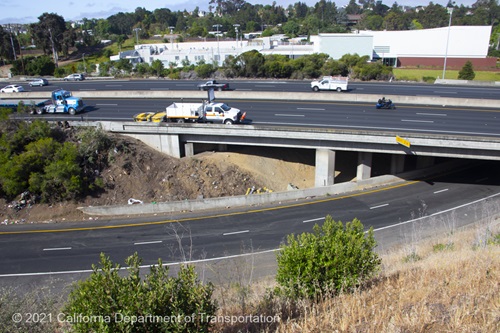 Motorists should expect delays and watch for various detour signs within the construction zone.
To learn more about the I-80/SR-29 Separation Bridge Project Vallejo: i80sr29projectvallejo.com

For 24/7 traffic updates, please visit 511.org: https://twitter.com/511SFBay

For real-time information, please visit Caltrans QuickMap: http://quickmap.dot.ca.gov

Or follow Caltrans on Twitter at: https://twitter.com/CaltransD4