SR-84 Expressway Widening and SR-84/I-680 Interchange Update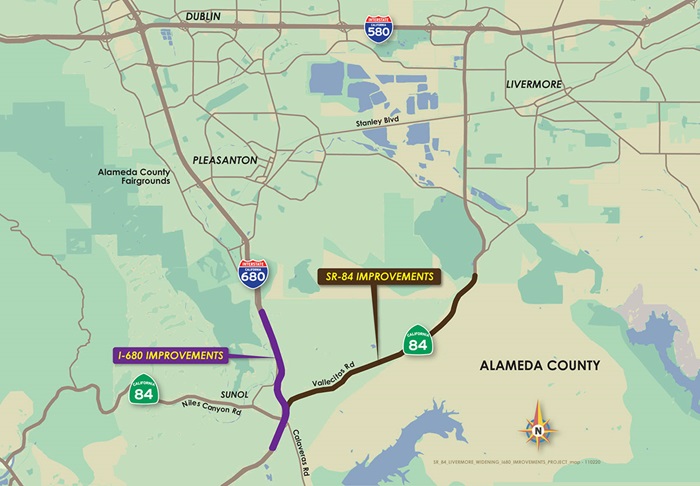 Caltrans is scheduled to begin construction in spring 2021 on the State Route 84 Expressway widening from South of Ruby Hill Drive to I-680 and SR-84/I-680 Interchange Improvements in Alameda County.
As identified in the approved Environmental Impact Report/Environmental Assessment (EIR/EA) for the project, trees will need to be removed to accommodate the construction of the project.
Early tree removal began in mid-November and is estimated to be completed by February 2021, barring weather and other unforeseen circumstances. At times during the work, one or more lanes of traffic may be closed. In such cases, signs and flaggers will be on hand to direct traffic. Motorists can expect 10 to 15 minute traffic delays during the tree removal operation.
Contact Us
Caltrans Public Information Officer Janis Mara or Janis.Mara@dot.ca.gov
You are invited to obtain more information on the project online at the Project Website:
https://dot.ca.gov/caltrans-near-me/district-4/d4-projects/d4-alameda-sr-84-expressway-widening-sr-84-i-680-interchange