District: Bay Area
Contact: Jeff Weiss
Jeffrey.Weiss@Dot.Ca.Gov
Phone: (510) 715-8770
One-Way Traffic Control November 30 – December 30, 2020
Sonoma County – Caltrans Will Replace Two Worn-Out Drainage Culverts On Highway 1 Between Stewarts Point And Sea Ranch In Northern Sonoma County. The Culverts Are Rusted And Leaking And Must Be Replaced To Prevent Water From Undermining The Road.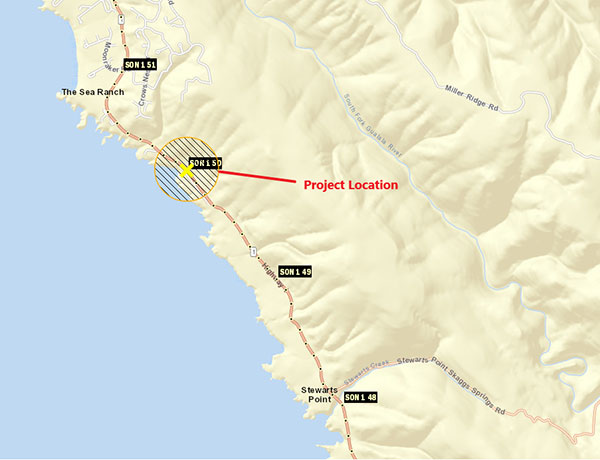 Work crews will arrive on Monday, November 30, 2020, to unload sheet piles and implement one-way traffic control, creating a safe workspace to remove and replace the culverts. The project will take one month, scheduled for completion by December 30, 2020.
One-way traffic control will be in place during work hours, Monday through Friday, 6:00 AM – 5:00 PM. During non-work hours and when construction is postponed because of rain, one-way traffic control will not be in place.
For 24/7 traffic updates, go to 511.org: https://twitter.com/511SFBay You can also get real-time information on all State Highways in California on our Caltrans Quick Map: http://quickmap.dot.ca.gov/ Please be #WorkZoneAlert

Or follow Caltrans on Twitter at https://twitter.com/CaltransD4