 District: 4 Oakland
Contact: Marcus Wagner
Phone: (510) 622-8758
Overnight One Way Traffic Controls-Expect Delays
Tuesday, February 18 through Saturday, March 7, 2020
ALAMEDA COUNTY – Beginning Tuesday, February 18 through Sunday, March 8 Caltrans will perform tree pruning at various locations along State Route-84 (SR-84) between Pleasanton Sunol Road and Mission Blvd in Fremont. For worker and public safety, one way traffic controls will be in effect during the overnight work.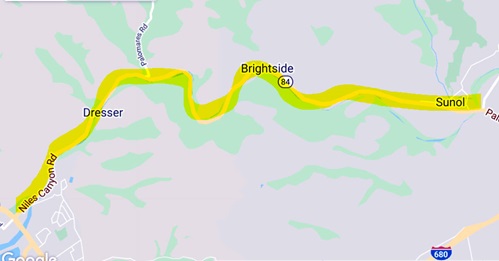 The work schedule is as follows:

Monday through Friday: 10:00 PM until 5:00 AM
Friday and Saturday: 10:00 PM until 8:00 AM

For real-time traffic, click-on Caltrans QuickMap at: http://quickmap.dot.ca.gov/
Or follow us on Twitter at: https://twitter.com/caltransd4

Please #BeWorkZoneAlert.