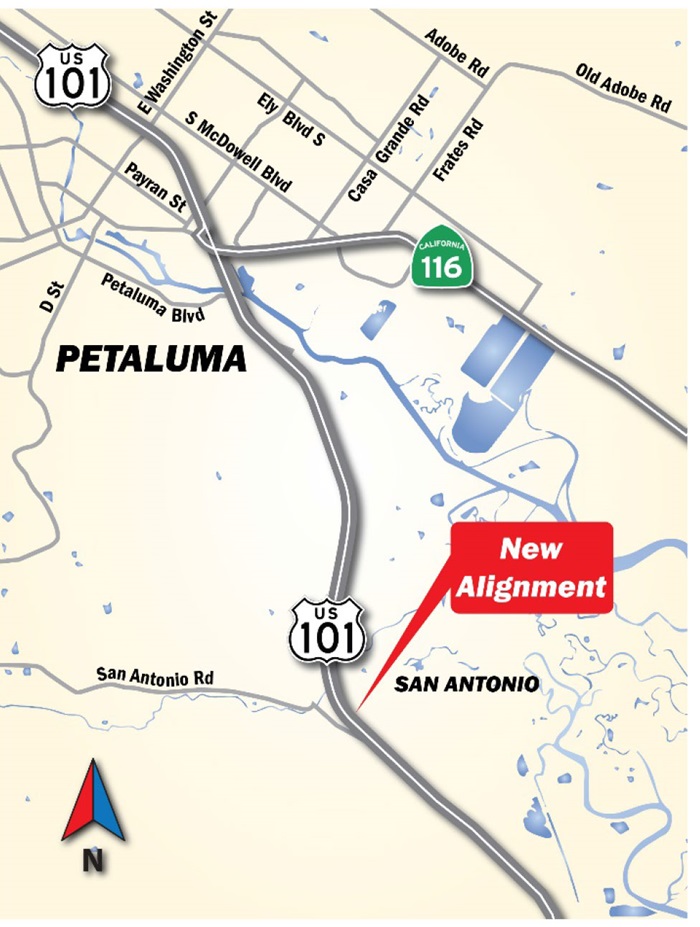 As part of the continued progress of US-101 Marin-Sonoma Narrows Project, Caltrans will shift northboundUS-101 traffic to a new traffic alignment south of San Antonio Creek for approximately ¾ of a mile. Traffic shift will begin overnight Friday, June 21 at 11:59 PM and will be completed Saturday, June 22, by 7:00 AM.
The speed limit in this construction area has been reduced.
Additional safety signage has been installed, as well as message boards to warn motorists of the lane shift.
Traffic shift is weather dependent.Please drive cautiously through the construction zone, leave a safe traveling distance between your vehicle and the vehicle ahead of you, and please #BeWorkZoneAlert.
Travel information is available on Caltrans QuickMap: http://quickmap.dot.ca.gov/ and 511.org. Follow us on Twitter: @CaltransD4 or @CaltransHQ