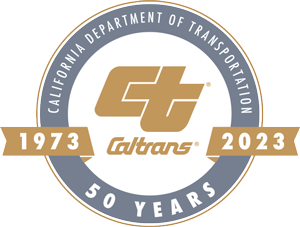 District: 3 - Marysville
Contact: Jeremy Linder
Phone: (530) 701-5209

Immediate Release
Roseville, CA – Today, Caltrans announced the start of the $49.5 million Interstate 80 Auxiliary Lane and 5th Lane project, which will improve safety and travel times between Douglas Boulevard and Riverside Avenue and between State Route 65 and Rocklin Road. The project was funded in part by $11.5 million from Senate Bill (SB) 1, the Road Repair and Accountability Act of 2017.
Upcoming work includes building an eastbound auxiliary lane between State Route 65 and Rocklin Road and include a two-lane off-ramp. Crews will also construct a fifth lane on westbound I-80 between Douglas Boulevard and Riverside Avenue and will reconfigure the Douglas Boulevard off-ramp from two lanes to one.
At a groundbreaking ceremony, Caltrans District 3 Director Amarjeet Benipal was joined by Congressman Kevin Kiley, Assemblyman Joe Patterson, and Placer County Transportation Planning Agency (PCTPA) Executive Director Matt Click.
"We are proud of the work we've done with our partners, rebuilding California, and improving this stretch of highway, which is an important part of our economy," said Director Benipal. "I-80 is a critical transportation corridor for both passengers and goods throughout California, and it also serves as a link to recreational facilities in the Sierra Nevada Mountains and the San Francisco Bay Area."
An estimated 82,000 people commute daily between Placer and Sacramento Counties, and an additional 78,000 residents are expected to move into the area by 2036. With that growth in mind, this project will help build lane capacity and improve travel time for commuters and goods movement.
"PCTPA appreciates the investment being made in the I-80 corridor," Click said. "This project, first and foremost, will improve safety for everyone that travels through this section of I-80. Additionally, it will help with the severe congestion conditions our community experiences during rush hours. This project will benefit both the personal and commercial customers who use I-80 and our community members who live in close proximity to the interstate. We are very thankful for our partnership with Caltrans to deliver this critical transportation improvement in Placer County."
The project, which was awarded to Ghilotti Construction Company, Inc. of Santa Rosa, is expected to be completed by summer 2024.
SB 1 provides $5 billion in transportation funding annually that is shared equally between state and local agencies. Road projects progress through construction phases more quickly based on the availability of SB 1 funds, including projects that are partially funded by SB 1. To view the latest news and information on state and federal infrastructure investments, visit RebuildingCA.ca.gov, which contains data on state and federal funding. Website visitors can learn more about the different infrastructure programs, track the amount of funding California is receiving, and find projects on an updated interactive map.
Caltrans District 3 is responsible for maintaining and operating 4,385 lane miles in 11 Sacramento Valley and Northern Sierra counties. For updates on all District 3 projects, follow us on Twitter @CaltransDist3, on Facebook at CaltransDistrict3 or visit the Caltrans District 3 website. For real-time traffic, click on Caltrans' Quickmap or download the QuickMap app from the App Store or Google Play