District: District 3 - Marysville
Contact: Raquel Borrayo
Phone: (530) 701-5209
FOR IMMEDIATE RELEASE
Placer County – Caltrans is alerting State Route 89 (SR-89) motorists of scheduled one-way traffic control just north of Palisades Tahoe next week for drainage work.
Maintenance crews will be cleaning highway drainage systems from Olympic Valley Road to Goose Meadows Campground between 8 a.m. and 5 p.m. Monday, August 15 through Thursday, August 18. During this work, one-way traffic control will be required with up to 20-minute travel delays expected.
Drainage cleaning activities are common this time of year in the Sierra area. Maintenance crews are prepping highways for the winter season ahead and ensuring that water runoff from snow and rain drains appropriately to prevent flooding, water pooling or sinkholes due to blocked culverts.
The schedule is subject to change due to weather, equipment or material availability or other unexpected events.
Caltrans advises motorists to "Be Work Zone Alert." The department will issue project updates on Twitter @CaltransDist3 and on Facebook at CaltransDistrict3. For real-time traffic, click on Caltrans' Quickmap or download the QuickMap app from the App Store or Google Play.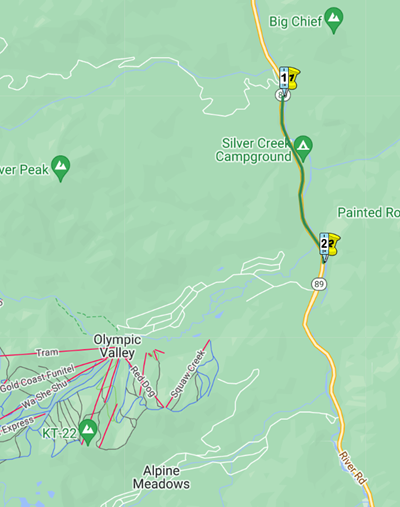 ###