District: District 3 - Marysville
Contact: Gilbert Mohtes-Chan
Phone: (530) 682-6145
FOR IMMEDIATE RELEASE
Sutter County – Caltrans is hosting a community open house in June to seek public comments about proposed alternatives for a long-term safety project on State Highway 99 in the Lomo Railroad Crossing area between Yuba City and Live Oak.
The outdoor event will be Tuesday, June 7 from 5:30 p.m. to 7 p.m. at the Lomo Cold Storage facility, 6005 State Highway 99 in Live Oak.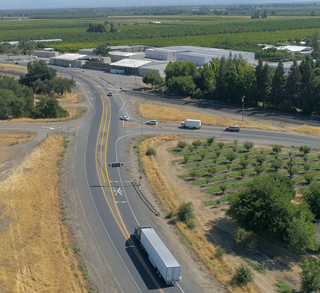 Community members can view displays with project alternatives and review maps and other materials, including a draft environmental document. Caltrans staff members will be available to answer questions and receive comments from the public.
Caltrans is exploring various alternatives for a long-term $12 million safety project to reduce the number and severity of collisions around the intersection of State Highway 99 and Live Oak Boulevard/Encinal Road in the Lomo Crossing area.
District 3 is responsible for maintaining and operating 4,385 lane miles in 11 Sacramento Valley and Northern Sierra counties. For project updates, follow Caltrans District 3 on Twitter @CaltransDist3 and on Facebook at CaltransDistrict3. For real-time traffic, click on Caltrans' QuickMap or download the QuickMap app from the App Store or Google Play.
###