District: District 3 - Marysville
Contact: Kevin Murphy
Phone: 530-812-7282
FOR IMMEDIATE RELEASE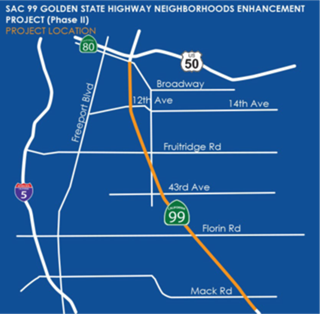 Sacramento – Caltrans District 3 is soliciting valuable feedback from residents and business owners along the Highway 99 corridor in southern Sacramento County on a proposed beautification and safety improvement project.
The South Central Sacramento Beautification and Safety Connections Project is a Clean California project proposed for Highway 99 in Sacramento County. This corridor is approximately 9 miles in length, reaching from Broadway to Stockton Boulevard. The project will provide $13.2 million in upgrades to existing transportation structures, including sound walls and pedestrian and vehicle overcrossings. Improvements will also include public art and aesthetic fencing.
Area residents and business owners are asked to complete an online survey to provide input during the planning process. Those who regularly drive, cycle, and walk along this corridor will provide valuable information to determine color schemes for overcrossings and the design of steel art panels to be installed on sound walls. A fact sheet with additional project details is available for review.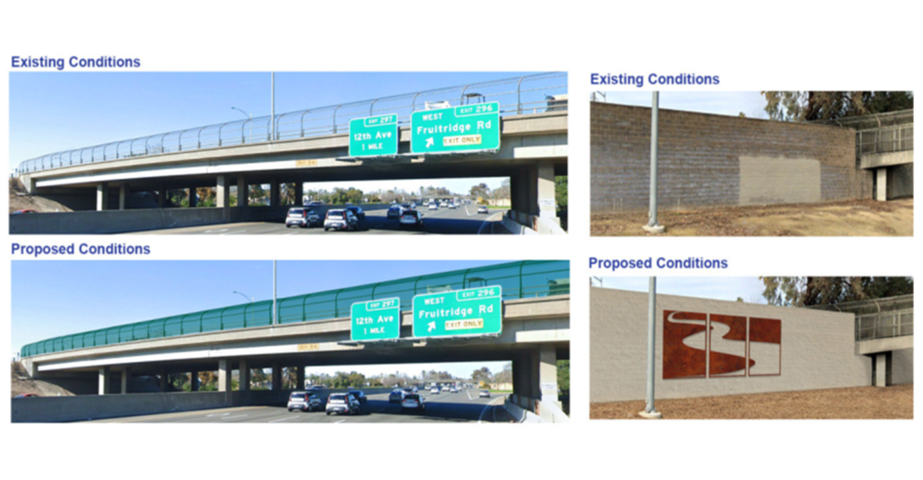 For Spanish speakers, Spanish versions of the survey and fact sheet are also available. Survey feedback is requested by Tuesday, May 31.
Part of Governor Gavin Newsom's California Comeback Plan, Clean California is a sweeping $1.1 billion, multiyear cleanup effort to remove trash, create thousands of jobs and engage communities to transform roadsides and restore pride in public spaces.
Visit Clean California for more information.
###
| CleanCA.com | #CleanCA | #BeWorkZoneAlert | Twitter | Facebook | Instagram |