District: District 3 - Marysville
Contact: Steve Nelson
Phone: (530) 701-9459
FOR IMMEDIATE RELEASE
El Dorado County – Caltrans is altering motorists to highway repair on a section of State Highway 49 scheduled to start next week.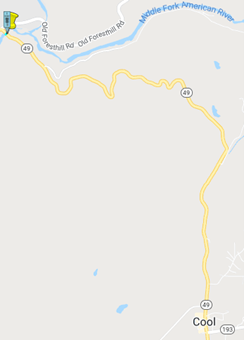 More than a two-mile stretch of northbound Highway 49 in the winding canyon area between Cool and North Fork American River Bridge will be resurfaced with work scheduled nightly from 6 p.m. to 5 a.m. Monday, April 4 through Friday, April 8.
Caltrans' Auburn Maintenace staff will be working with Martin Brothers Construction of Sacramento to grind and repave the roadway. Motorists should expect one-way reversing traffic control with delays of up to 20 minutes.
Caltrans reminds motorists to "Be Work Zone Alert." Caltrans District 3 is responsible for maintaining and operating 4,385 highway lane miles in 11 Sacramento Valley and Northern Sierra counties. For project updates, follow Caltrans District 3 on Twitter @CaltransDist3 or on Facebook at CaltransDistrict3. For current highway road conditions, visit quickmap.dot.ca.gov/ or download the free QuickMap app on the App Store or Google Play.
###