District: District 3 - Marysville
Contact: Gilbert Mohtes-Chan
Phone: (530) 682-6145
FOR IMMEDIATE RELEASE
Butte County — Caltrans announced today it has completed installation of a leading-edge traffic information and communications technology aimed at reducing the amount of time motorists spend in busy traffic on State Route (SR) 99 in Chico. The $13 million project includes $1.3 million in funding from Senate Bill (SB) 1, the Road Repair and Accountability Act of 2017.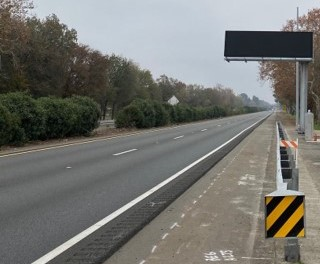 "The State Route 99 corridor serves as a vital interregional economic route in the northern Sacramento Valley," said Caltrans District 3 Director Amarjeet S. Benipal. "The real-time information provided by Intelligent Transportation Systems such as roadway sensors and highway cameras help commuters and freight operators make informed choices about travel routes and timing."
As many as 88,000 vehicles, including 5,900 trucks, travel on SR 99 through central Chico every day.
The (Intelligent Transportation Systems) ITS project spans an 8.4-mile stretch of SR 99 and includes installation of:
A fiber optic line used to provide valuable traffic census data.
Closed-circuit television cameras to provide the Caltrans Regional Traffic Management Center and the traveling public information about current highway traffic conditions.
Overhead changeable message signs that provide motorists real-time traffic safety and guidance information that significantly impact highway traffic.
A new message sign and ramp metering system at the northbound on-ramp at E. 20th Street to help address vehicle congestion.
Caltrans District 3 maintains more than 4,385 lanes miles of state highway in 11 Sacramento Valley and Northern Sierra counties. The department issues updates about road conditions on Twitter and on Facebook. For real-time traffic information, check out the Caltrans Quickmap or download the free Caltrans QuickMap app from the App Store or Google Play.
SB 1 provides $5 billion in transportation funding annually split between the state and local agencies. Road projects progress through construction phases more quickly based on the availability of SB 1 funds, including projects that are partially funded by SB 1. For more information about other transportation projects funded by SB 1, visit www.rebuildingca.ca.gov.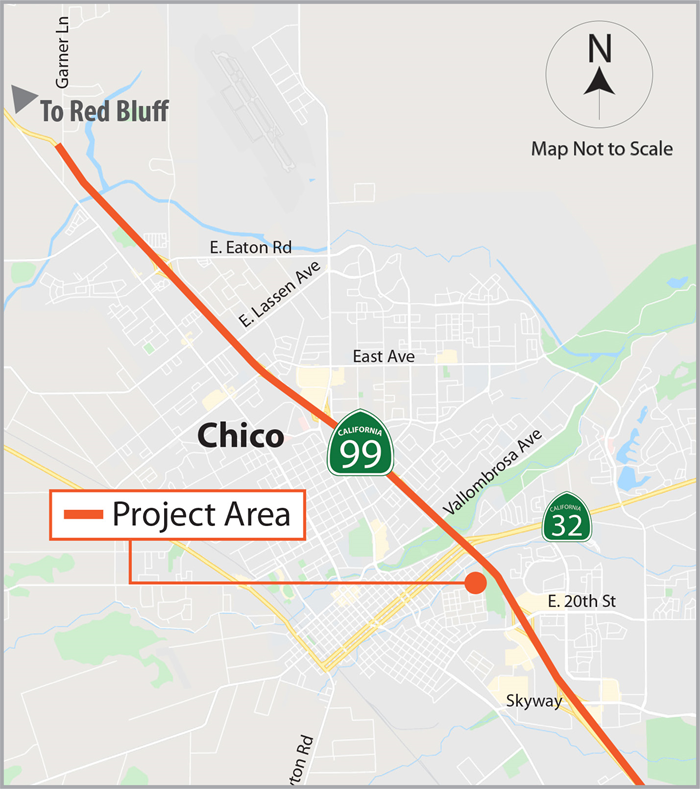 ###