District: District 3 - Marysville
Contact: Kevin Murphy
Phone: 530-812-7282
Caltrans and the City of Sacramento celebrated the upcoming $4.3 million Hanami Line Project at Robert T. Matsui Waterfront Park in Sacramento today. The project was made possible through a $3.2 million grant from Governor Gavin Newsom's Clean California initiative, a sweeping $1.1 billion, multiyear clean-up effort led by Caltrans to remove trash, create thousands of jobs, and engage communities to transform public spaces.

The Hanami Line project will provide significant improvements to the park named in memory of former Sacramento-area Congressman Robert Matsui and will serve as a connection between the new railyards development, Old Sacramento Waterfront, and the I Street Bridge over the Sacramento River.

"I want to thank Governor Gavin Newsom for these Clean California investments that will beautify Sacramento and help us uplift our vibrant communities," said Sacramento Mayor Darrell Steinberg. "The Hanami Line is just the beginning, and I am proud of our City staff for putting together a list that will deliver tangible benefits for Sacramento residents."

Following a Japanese design aesthetic, the completed project will pay homage to the history and resilience of Japanese Americans in the Sacramento region. Park improvements will include the addition of just over 100 cherry trees, public art, native and drought-tolerant landscaping, efficient irrigation and lighting, ample seating, and an area to host community events and festivals with sweeping views of the Sacramento River and city skyline.

"The City of Sacramento's commitment to honoring Japanese American heritage will enrich the community," said Caltrans Interim Director Steven Keck. "The Clean California Local Grants are evidence that Caltrans is listening to the public, and I am excited to see the ideas and concepts our local partners have proposed come to fruition."

Caltrans awarded $296 million in Clean California grants to remove litter and transform public spaces in underserved communities. The 105 community projects will generate an estimated 3,600 jobs. Governor Newsom's California Blueprint proposes an additional $100 million to fund another round of Clean California local projects.

The City of Sacramento received five of the 105 Clean California Local Grants, the most of any city. All of the projects may be found here.

Since launching Clean California in July, Caltrans has removed more than 490,000 cubic yards (8,200 tons) of litter from state highways – enough to fill nearly 150 Olympic-size swimming pools – and hired 644 new team members as part of Clean California, including 519 maintenance workers who collect litter and remove graffiti.
Event Photos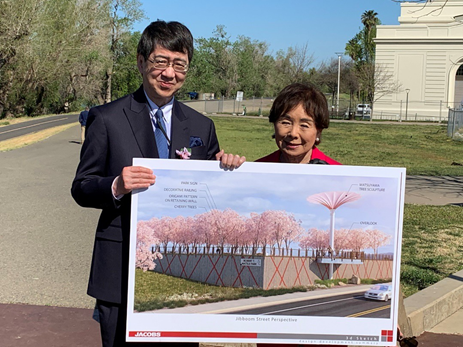 Japanese Consul General Hiroshi Kawamura (Left) and Congresswoman Doris Matsui (right) holding artist rendering of the Hanami Line
Sacramento Mayor Darrell Steinberg outlining the details of the project
Renderings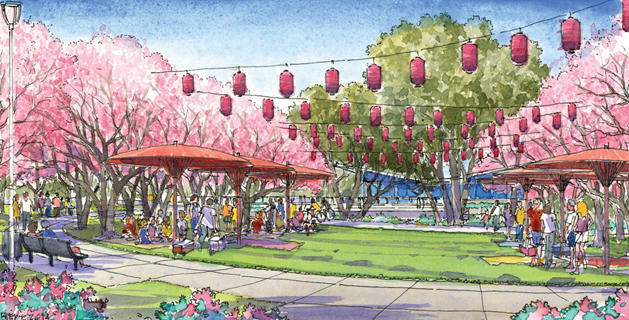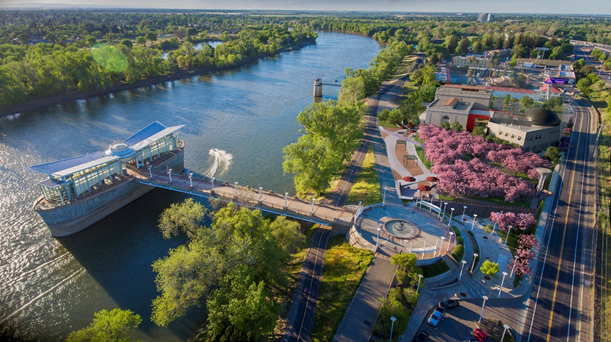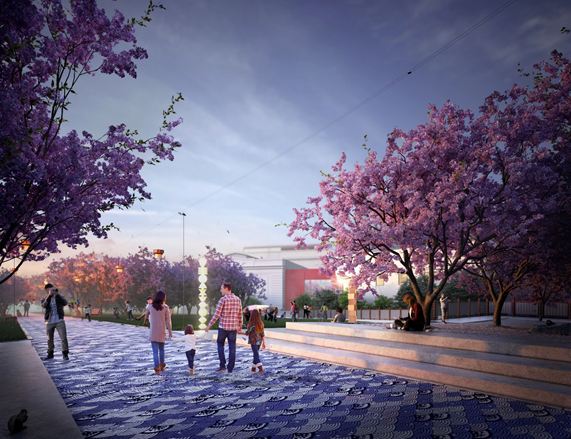 CleanCA.com | #CleanCA | #BeWorkZoneAlert | Twitter | Facebook | Instagram