District: District 3 - Marysville
Contact: Dennis Keaton
Phone: (916) 825-5252
FOR IMMEDIATE RELEASE
Sacramento– Caltrans is alerting motorists that beginning next week westbound State Route 160 (North Sac Freeway) west of the Del Paso Boulevard onramp will be temporarily closed for an extended period because of construction.
The seismic retrofit work on the North Sacramento Undercrossing includes replacing the bridge deck. To ensure safety for workers and motorists and allow time for concrete curing a 55-hour weekend closure is needed.
SCHEDULE:
Full closure of westbound SR-160 from 9 p.m. Friday, January 28 through 5 a.m. Monday, January 31.
Nightly partial closures of westbound SR-160 is scheduled 7 p.m. – 6 a.m. on January 24, 25, 26 and 27. (One lane will be closed for early prep work.)
RAMPS CLOSED:
Connector ramp from westbound Business 80 (Capital City Freeway) to WB SR-160
Northbound Arden Way loop onramp to SR-160
Southbound Arden Way onramp to SR-160
Royal Oaks Drive to SR-160
Expo Parkway South (From Canterbury Road) to SR-160
Exit 46B off ramp from eastbound SR-160 to Del Paso Boulevard
DETOUR:
Use northbound Arden Way to Northgate Boulevard for an alternate route.
Continue on westbound Business 80 (Capital City Freeway) to access downtown Sacramento.
Advance signage has been placed along SR-160. Caltrans urges motorists to use this detour or use an alternate route.
From Westbound Business 80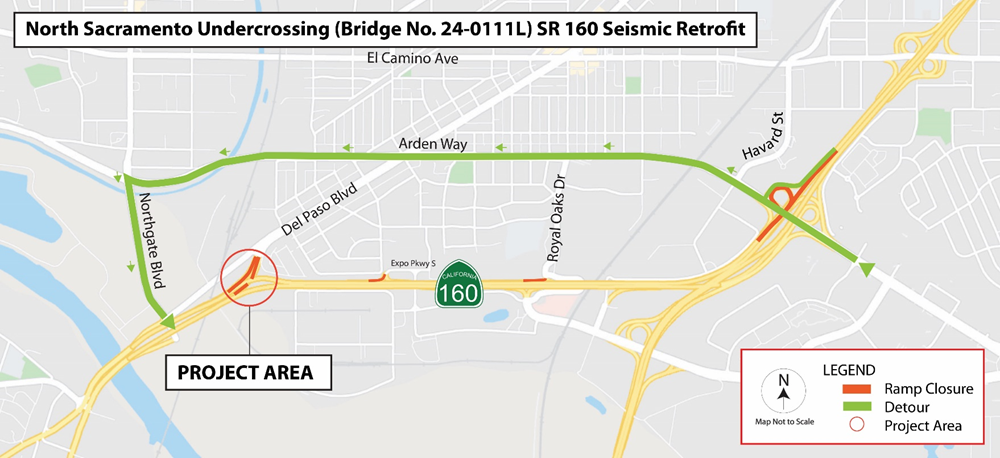 ##
Local Surface Street for Residents and Businesses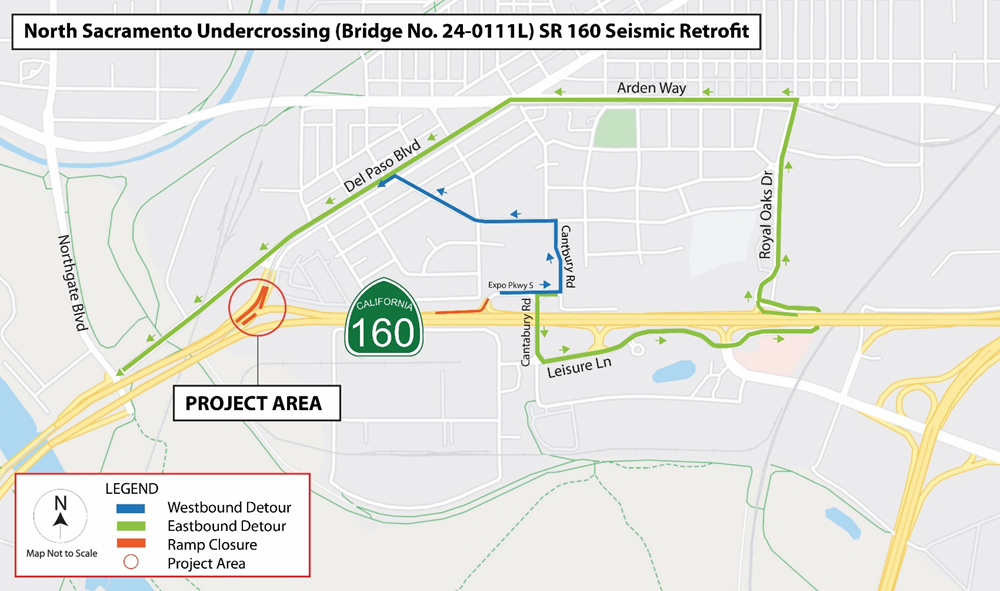 ###
Expo Pkwy S Ramp Closure from Canterbury Rd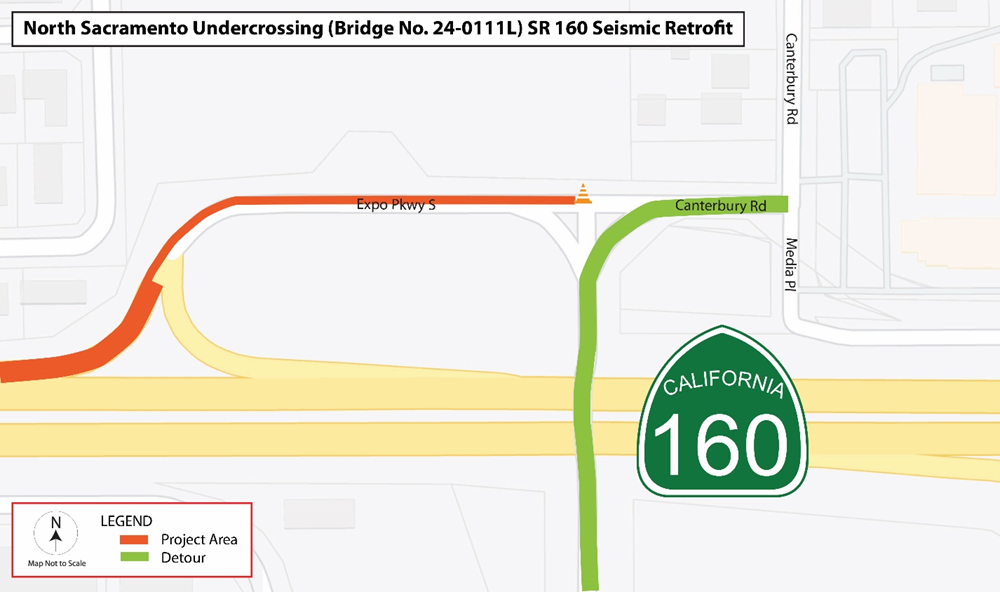 ###