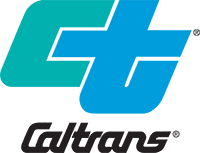 District: District 3 - Marysville
Contact: Raquel Borrayo
Phone: (530) 634-7640; (530) 701-5209
PLACER COUNTY – Caltrans maintenance crews will be clearing vegetation along State Route 193 in Placer County, forcing intermittent one-way traffic control between Sierra College Boulevard and the Interstate 80 junction near Newcastle.
Beginning Monday, September 23, one-way traffic control will be in effect Monday through Friday from 9 a.m. to 2:30 p.m. Caltrans will be clearing vegetation along the 7-mile stretch of SR-193 through late October. Motorists should use alternate routes or anticipate delays of up to 30 minutes for the duration of the work.
Weather or unexpected events may delay or prolong the work. Caltrans advises motorists to "Be Work Zone Alert." The department will issue updates on Twitter @CaltransDist3 and on Facebook at CaltransDistrict3 For real-time traffic, click on QuickMap or download the QuickMap app from the App Store or Google Play.