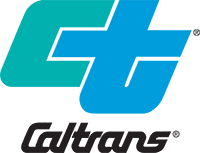 District: District 3 - Marysville
Contact: Dennis Keaton
Phone: Office: (530) 741-5474; (916) 825-5252
SACRAMENTO COUNTY – Caltrans is alerting motorists that three delta bridges on the Sacramento River will be closed nightly.
Beginning October 1, the Iselton, Three Mile Slough and Paintersville bridges in rural south Sacramento county along State Route 160 will begin alternating overnight bridge closures.
With continued delays to motorists due to these bridges being stuck in the upright position extensive inspections, testing and parts replacement are required so that they operate more efficiently.
The Rio Vista Bridge on Highway 12 and west of Highway 160 will remain open with the current nighttime work schedule using one-way traffic control.
These bridges remain safe for travel. The bridges have a dated design and in some cases are more than 75 years old. A contractor and structural engineers will need to refurbish electrical and mechanical equipment at each of these locations.
Vehicle traffic is open during daytime hours for all bridges. Boating traffic is closed at Three Mile Slough bridge.
Nightly closures for State Route 160 Bridges:
Isleton Bridge
9 p.m. to 5 a.m. October 1, 2, 3, 7, 8
Three Mile Slough Bridge
9 p.m. to 5 a.m. October 4, 5, 6, 11, 13, 18, 19, 20
1 a.m. to 8 a.m. October 13 and 9 p.m. to 5 a.m. October 13 (Rio Vista Bass Festival)
Paintersville Bridge
9 p.m. to 5 a.m. October 9, 10, 14, 15, 16, 17, 21
Current truck restrictions will apply. California legal trucks having a kingpin-to-rear-axle of more than 30 feet are not recommended on State Route 160.
Weather or unexpected events may delay or re-schedule the work. Caltrans advises motorists to "Be Work Zone Alert."
For motorists using the State Route 84 Real McCoy and SR-220 Ryer Island Ferries as a bridge detour, additional ferry information is located on our Caltrans Delta Ferries website here.
Bay Area motorists can check 511.org, or 511 SF Bay on Twitter, or follow Caltrans District 4 on Twitter. In the Sacramento region, Caltrans District 3 will issue construction updates on Twitter @CaltransDist3 and on Facebook at CaltransDistrict3. For real-time traffic, click on Caltrans' QuickMap or download the QuickMap app on iTunes or Google Play.