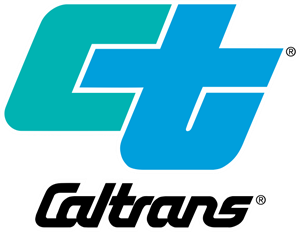 SACRAMENTO — The California Transportation Commission (CTC) today allocated more than $1.4 billion for projects to repair and improve transportation infrastructure throughout the state. Senate Bill (SB) 1, the Road Repair and Accountability Act of 2017, accounts for more than half of this investment – $884 million.
"California continues to make significant investments in fixing our roads, highways, bridges and transit systems," said Caltrans Director Toks Omishakin. "SB 1 is critical to making these repairs and upgrades, while also supporting thousands of jobs that are essential for our economy."
Projects approved today include:
The Siskiyou 5 CRZ project near Mt. Shasta, Weed, and Yreka, along Interstate 5 at various locations, which will improve the clear recovery zone, extend culverts, and install rock slope protection and guardrails.
The Champlin Slough bridge project near Los Molinos along State Route 99 in Tehama County. The project will replace the bridge, install rock slope protection, replace guardrails and reconstruct the roadway.
The Dunsmuir Road Rehab project near Hope Lane, Apple Street and Branstetter Avenue adjacent to Interstate 5. This project will rehabilitate roadways to include digouts, overlays, and drainage improvements.
The Jackson Ranch Road Rehab project in Siskiyou county near Weed, which will rehabilitate roadways.
The Wildwood Road Reconstruction, Segment 1 project near Hayfork in Trinity County, which will realign and widen the roadway.
The Siskiyou Regional Active Transportation Plan project, which includes all unincorporated communities within the county. This project will create a comprehensive regional active transportation plan for the county, that will identify priority active transportation needs.
SB 1 provides $5 billion in transportation funding annually split between the state and local agencies. Road projects progress through construction phases more quickly based on the availability of SB 1 funds, including projects that are partially funded by SB 1. For more information about other transportation projects funded by SB 1, visit rebuildingca.ca.gov.