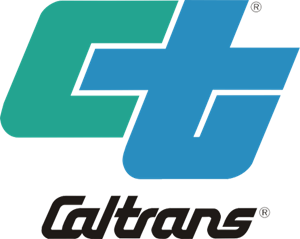 Caltrans has awarded more than $227 million to fund safety projects designed to reduce traffic deaths and serious injuries on city and county roads. Funding is provided through the federal Highway Safety Improvement Program.
"Safety is always our number one priority," said Caltrans Director Toks Omishakin. "These projects will enhance system-wide safety features, including expanded access to protected walkways and bikeways, and will move us closer to our goal of reducing serious injuries and fatalities on California roadways."
Projects approved in Shasta County include:
The Systemic Left Turn Protection Project in Redding (provides left turn lanes and protected left turns where none exist at selected intersections and includes striping between intersections).
The Systemic Intersection Safety Lighting Project in Redding (installation of new intersection safety lighting where none exist and upgrade existing lighting systems at selected intersections without signals).
The State Route 151 Pedestrian Crossing Enhancement Project in Shasta Lake (installation of pedestrian activated rectangular flashing beacons and other associated crosswalk enhancements).
"The department is very excited for these newly approved safety projects in Redding and Shasta Lake," said Caltrans District 2 Director Dave Moore. "Anytime you invest in innovative city safety projects, you're implementing really impactful multimodal transit solutions for our traveling public."
According to the Statewide Integrated Traffic Records System, nearly 64 percent of traffic deaths in California occur on city or county roads, underscoring the significance of funding local safety improvements.
Caltrans selected a total of 266 projects statewide for funding for safety enhancements that include new traffic signals, roundabouts, turn lanes, rumble strips and guard rails. A number of projects focus on the following safety improvements at intersections:
Retroreflective bordered backplates: yellow strips around the perimeter of traffic signals that increase visibility in bright or dark conditions, including during a loss of power.
Timing changes to give pedestrian and bicyclists more time to cross at crosswalks before the light changes.
Rectangular rapid-flashing beacons with a push-button signal control to increase pedestrian visibility at crosswalks.