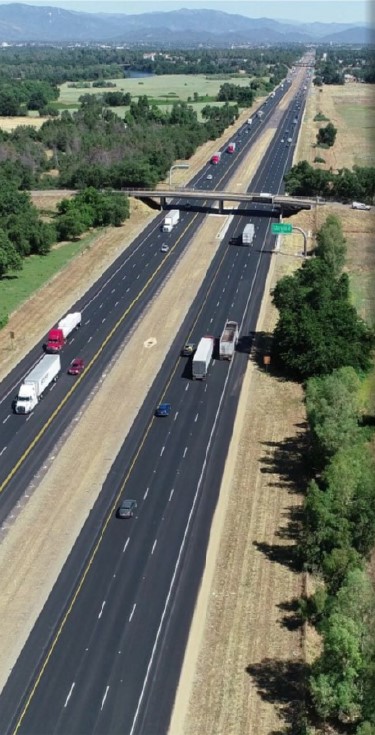 For three years, commuters have been passing by various stages of construction on the Redding to Anderson Six Lane (RASL) project between South Anderson and Redding. It's in the final stretch of Stage 4 construction, and only has a few items left to wrap up before it's finished. It's been a keystone project for Caltrans District 2.
The $132 million expansion of Interstate 5 is a massive investment in the region's ability to move goods and individuals through Shasta County and onward. The project included not only expansion of the Northbound and Southbound freeway corridor, but also widened or replaced 10 different bridge structures. It also included a lot of paving, concrete median barrier placement, drainage, and fiber optic work. Caltrans District 2's Henry Benner is the resident engineer tasked with bringing it to completion.
"We are very close to completing all work on the project," Benner said. "As much as we need the rain in this area, it does impact the final items on our checklist. With good weather, we'll be able to wrap it up soon. There is some final electrical, striping and punch list work left to do on the project. "
From the beginning planning stages in 2017, to the projected completion of Stage 4 in the winter/spring timeframe, RASL has presented challenges for Benner, his team, and the contractor.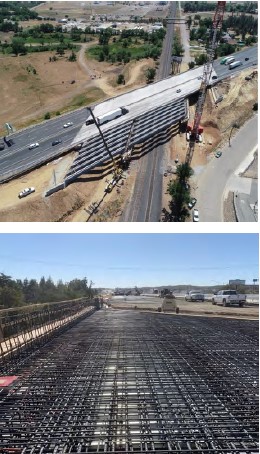 "One of the biggest challenges with a project of this size is the amount of traffic on I-5. There are close to 60,000 vehicles that travel through this project every single day, so staging work around the traffic has been challenging," Benner said. "The collaboration and partnering with our contractor (J.F. Shea Construction) has been outstanding. They are a good contractor to work with and have several key players that have been a pleasure to work with."
It has been a team effort to complete this expansion of I-5. Despite the challenges of working in a high-visibility and high-traffic environment with strict project deadlines, Benner looks back at this project with pride.
"The thing I'm probably most proud of is the teamwork," Benner said. "This project has been very fast-paced and issues would pop-up that had the potential to halt the project. However, the project development team along with the many different Caltrans units that have played a part in this job were able to help us resolve those issues quickly without impacting the schedule. This along with the dedicated construction staff helped make the project a success. There have been so many people involved with getting this project across the finish line."
Written by Kurt Villavicencio, District 2 Public Information Officer