580 Altamont Pass Corridor Summit On The Summit
580 Altamont Pass Corridor Summit On The Summit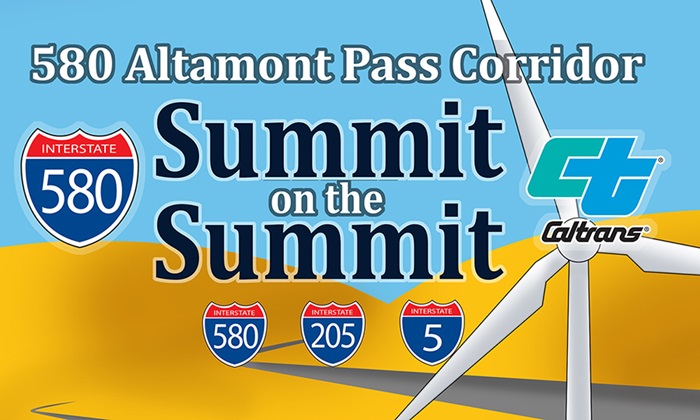 580 Corridor Team Principles
The purpose of the I-580 Corridor Summit on the Summit and subsequent working team is for Transportation Agency executive staff as Regional leaders of highway, rail, and transit Rising Together to renew a focus on the multi-modal transportation challenges, issues, and opportunities for improvement along the Corridor from Oakland to Stockton (Routes 580, 205, and I-5) with emphasis on trips over the Altamont Pass. The Summit included key transportation partners that collaborated on specific issues pertaining to:
A Shared Vision
Regions Rise Together
Existing Route Conditions
Traffic Commute and Freight Movements
Rail and Transit
Housing and Growth
Customer View on Goods Movement Growth
Corridor Studies and Projects Underway
Near-term and Long-term Opportunities
Actions Planned Together 2019-2020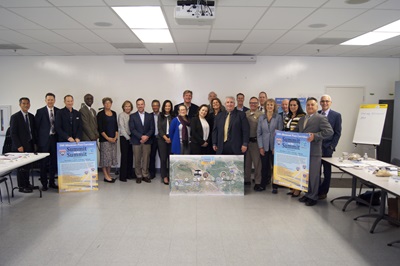 Team Principles
Regions Rising Together will be a priority as we define the existing multimodal transportation Altamont Pass corridor from Stockton to Dublin and will summarize current traffic congestion and capacity challenges, and address stakeholder impacts with a comprehensive solutions action plan.
We will jointly outline solutions to clear the challenges and schedule near-term and long-term 580/205 smart corridor investment alternatives and solutions.
The key benefits of improved goods movement and enhanced travel times are essential economic drivers that will be supported.
Innovation and technology such as incident detection and response and traveler advisory communication systems will be pursued.
Collaborative partnership 580 corridor focus that provides clear and open communication that is results oriented and includes asset management to maximize the corridors assets such as intelligent transportation and infrastructure components.
Improve connectivity between multi-modal transportation systems including transit, rail, and park-and-ride facilities.
Commitment to make this project a success and accepting the role of being change ambassadors.
The clear understanding that we succeed or fail as a team, we hold each other accountable for our roles in the project and positively encourage each other to participate.
Make project information available to the public and keep them abreast of any upcoming changes.
Frequent communications and willingness to celebrate successes throughout the project.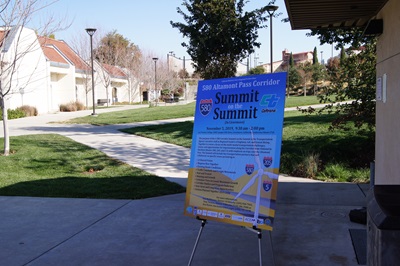 For Summit on the Summit Audio/Visual presentations and documents, please send a request email with "Request for 580 Altamont Pass Corridor Summit on the Summit material" in the email subject line to the following email link: district10publicaffairs@dot.ca.gov