Cory Binns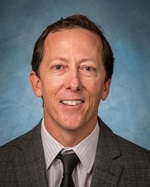 Deputy Director
Maintenance and Operations
Cory Binns was appointed the deputy director of the Caltrans Maintenance and Operations program effective March 1, 2020. He manages the day-to-day operations of the Divisions of Equipment, Traffic Operations, Maintenance, and Safety Programs as well as the newly created Clean California program, a two- to three-year statewide initiative aimed at removing litter, beautifying communities across the state, and creating jobs. Mr. Binns oversees a statewide operating budget of $2.5 billion, 8,657 employees, and a fleet with more than 12,000 pieces of equipment.
Prior to this position, Mr. Binns was appointed in July 2018 as Caltrans' District 11 director and then served as the acting chief engineer/deputy director of Project Delivery from August 2019 to February 2020. Mr. Binns joined Caltrans as an engineer in 1999. During his Caltrans career, he held various positions in District 11 in the Divisions of Design, Environmental Engineering, Construction, and Maintenance before promoting in 2012 to the position of District 11 chief deputy director.
Among his professional honors, Mr. Binns is the 2017 recipient of the Honorable Ray LaHood Award from the San Diego chapter of the Women's Transportation Seminar (WTS). The award is designed to recognize a man who is not only a leader in transportation but also one who has actively led by example in seeking opportunities to advance women and minorities. In addition, in 2018 Mr. Binns received the Outstanding Service Award, Dr. Thomas Avolt Kanneman, from the San Diego County Engineering Council for outstanding professional and/or public service for the advancement of the engineering profession in Southern California.
A 1991 graduate of UC Irvine, Mr. Binns holds a bachelor of science degree in civil engineering. After graduating, he worked for eight years in both the public and private sectors and proudly served as an officer in the United States Navy Reserve Civil Engineer Corps.